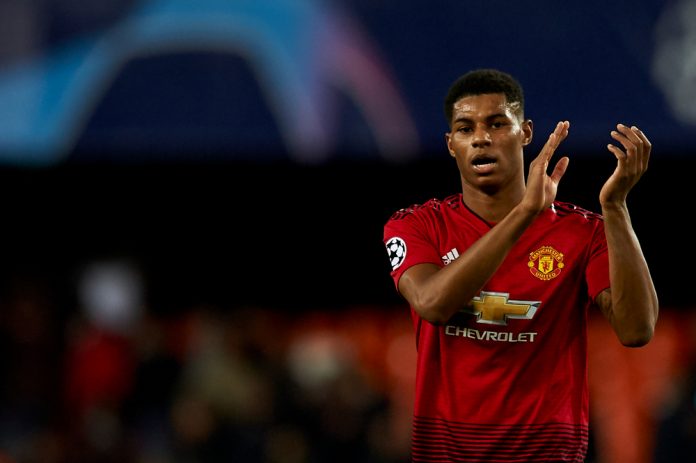 Manchester United's extensive search for a new principal shirt partner has finally come to a conclusion after the Premier League giant announced a five-year collaboration with global technology company TeamViewer.
From the start of the 2021/22 season, TeamViewer's logo will be featured front and centre of United's shirts, becoming the sixth main shirt sponsor in the Red Devils' history following Sharp, Vodafone, AIG, Aon and Chevrolet.
The agreement is reportedly said to be worth around £47 million per year, representing the largest shirt-only sponsorship in the top flight and the most lucrative partnership to be negotiated by a Premier League club during the coronavirus pandemic.
"We are very excited about this partnership, as it will significantly expand our brand positioning and it will help us to market our comprehensive solutions portfolio to all customer segments globally," remarked Oliver Steil, TeamViewer Chief Executive Officer.
The firm will replace Chevrolet as the club's primary shirt sponsor, with the car manufacturer having appeared on United's shirts for seven years.
Chevrolet's contract was due to expire at the end of last season but the club opted to ink a short-term, six month extension to the agreement after failing to find a new partner due to the financial disruption of the COVID-19 crisis.
Pushing New Boundaries
Introducing our new shirt partner, starting 2021/22 @TeamViewer https://t.co/1Zx9lK6Uym pic.twitter.com/QpUymuNEnj

— Manchester United (@ManUtd) March 19, 2021
Earlier in the month, Manchester United published its latest financial report, with the club posting a net debt of £455.5 million in 2021.
The top tier side saw commercial revenue dip from £70.6 million to 62.6 million, including sponsorship earnings, which recorded a 16.2% decline over the prior year quarter to £37.8 million – a figure that was largely attributed to the Chevrolet extension.
Moreover, Manchester United's return to the UEFA Champions League has proved lucrative, with broadcasting revenues soaring from £64.7 million in the same period in 2020 to £108.7 million, re-establishing the three-time winners of the competition as a force to be reckoned with in Europe.
Richard Arnold, Managing Director, Manchester United, added: "We are tremendously proud to be establishing this partnership with one of the most exciting and dynamic global software companies.
"The ability to connect and collaborate has never been more important to the world and our community of 1.1billion fans and followers. We are looking forward to working with TeamViewer to bring to life our vision for a partnership built on smarter ways of connecting people and businesses."
The deal follows the announcement that the club's Co-Chairman, Avram Glazer, would be putting five million of his shares in United up for sale, with the Manchester United Supporters' Trust (MUST) welcoming a 'more diversified ownership model' if a successful sale is completed.