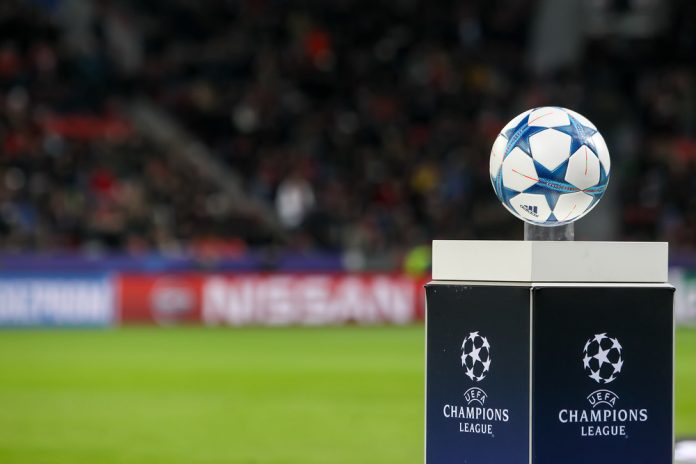 UEFA has signed Just Eat Takeaway.com as a sponsor to 11 of the European governing body's flagship men and women's tournaments.
The multi-competition deal covers the UEFA Champions League, the UEFA Europa League and the newly formed UEFA Europa Conference League. The agreement for UEFA's men's club competitions, which also includes the UEFA Super Cup, the UEFA Futsal Champions League and the UEFA Youth League, will run from 2021 until 2024.
In addition, the deal will also see the online food delivery service become a 'UEFA Women's Football partner', granting Just Eat sponsorship rights for the Women's Champions League and Women's EURO, among other futsal and youth competitions.
Nadine Kessler, UEFA Chief of Women's Football, explained: "This is such an exciting time to be connected with women's football, which is growing at an incredible rate and we are delighted to have Just Eat Takeaway.com joining us for the next four years.
"The 2021/22 season will see the women's game move to new heights with the UEFA Women's Champions League featuring a 16-team group stage as well as centralised marketing and TV coverage. Meanwhile, next year's UEFA Women's EURO in England promises to be our biggest national team competition yet."
In the men's game, Just Eat will build on its previous deal, penned in November 2019, to serve as the official food delivery platform of this year's delayed 2020 European Championships.
As a result, Just Eat will benefit from exposure opportunities such as stadium LED board advertising, as well as exclusive on-site activation experiences.
"Our strategy is to pair our premium household brands with the most premium sport events on the planet," remarked Jitse Groen, Chief Executive and Founder of Just Eat. "It is especially important for us to sponsor both the women's and the men's tournaments. Our brand is for everybody, and sports should be too. We share these goals with UEFA."
Aside from the Just Eat's four-year agreement which runs through to mid-2025, the company will also partner with UEFA's Together #WePlayStrong initiative, encouraging participation in girls and women's football.