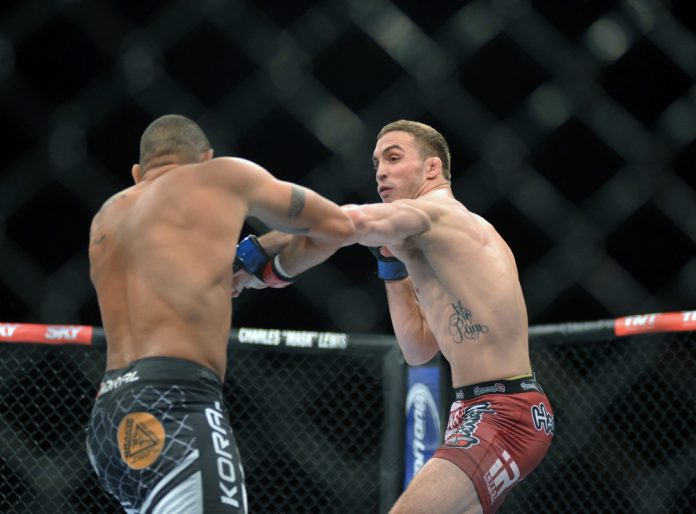 Entertainment conglomerate Endeavor is reportedly looking to expand its shares in the Ultimate Fighting Championship (UFC) to secure full ownership of the leading MMA promotion.
Endeavor currently owns a 50.1% stake in the UFC, but The New York Post has reported that the firm is seeking to buyout the remaining 49.9% share held by investors Silver Lake and Kohlberg Kravis Roberts (KKR).
Although the firm has not issued its own statement, the New York post further claimed that the UFC accounted for 80% of the company's overall profit in 2020 and 50% of its annual revenue prior to the COVID-19 pandemic.
UFC events have provided a solid financial base for Endeavor throughout the pandemic, with UFC President Dana White and his team organising several high profile bouts including multiple word title fights at various weight classes.
The highly anticipated matchup between Conor McGregor and Dustin Poirer was a ratings knockout on ESPN+, drawing in 1.2 million pay-per-view purchases. 
Other notable events included the recent heavyweight title clash between Stipe Miocic and Fancis Ngannou, whilst Justin Gaitjie's lightweight bouts against Tony Ferguson and Khabib Nurmagomedov were also ratings draws, with the former being one of the first major sporting events held during the initial phase of the COVID-19 pandemic. 
Additionally, the organisation has struck a number of lucrative partnerships in recent months, including a multi-million dollar deal with Love Hemp, a crypto-betting agreement with Stake.com and a media rights arrangement Chinese firm Migu. 
Headed by Ari Emanuel, Endeavor is allegedly searching to acquire full ownership of the popular MMA tournament – valued at around $7 billion by White – to attract potential investors as it plans to move forward with an Initial Public Offering.
The Beverly Hills-based company is working with New York City bank Morgan Stanley, and intends for its latest IPO 'to be filled next month', according to the Post.