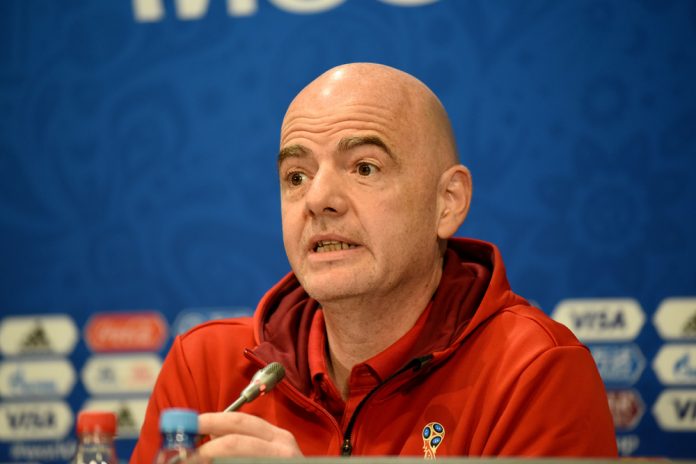 FIFA President Gianni Infantino has outlined 11 key reforms to aid the governing body in the fight against corruption in sport and 'bring back accountability in FIFA'.
Addressing the G20 Anti-Corruption Working Group on the closing day of its video conferencing summit, Infantino explained how the changes – based on the last five years of the Italian's leadership – are designed to 'to tackle corruption, to bring back accountability in FIFA, in football more generally, and to safeguard the integrity of football'.
Some of the aforementioned key reforms include a fully transparent bidding process for future editions of the FIFA World Cup, the separation of political and executive powers, eligibility checks for elected officials, transparency of finances and a centrally supervised transfer system, and a new FIFA Code of Ethics to guide judicial bodies.
Furthermore, audited football development investment with accountability was listed as one of the pivotal reforms, which is set to include a five-time increase investment ($1.8 billion) compared to past investments.
Placing gender equality at the heart of the reforms, the promotion of women to 'decision-making positions' in football administration was also listed by Infantino, along with the formalised protection of human rights, and the protection of minors and children in the sport.
"It's crucial that the G20 takes an interest in these matters and gives a clear policy direction because football is much more than just a sport," Infantino stated.
"Sport in general is so important for our society, economically and socially, but also in terms of education. We are here to offer our collaboration, we are here to offer our part as a player of a global team to fight corruption."
Infantino detailed the 'shared lessons' that the governing body has learned through its post-2016 reforms, including from 'the corruption scandal that brought down the previous administration'.
Last week, FIFA handed former President, Sepp Blatter, and General Secretary, Jérôme Valck, identical six year and eight month bans from all football-related activities at national and international level.