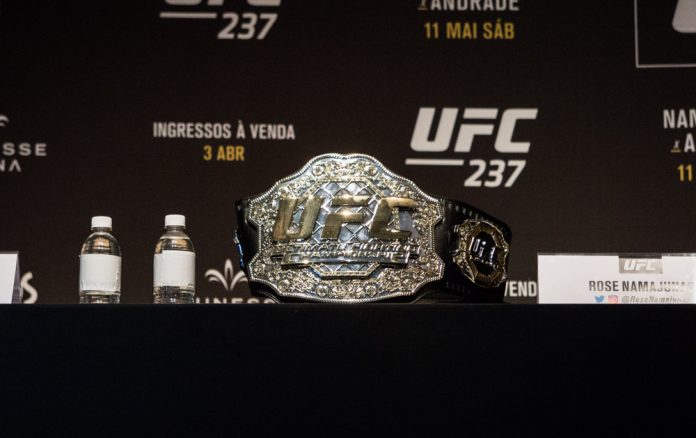 Endeavor Group Holdings has entered into an agreement to acquire full ownership of the Ultimate Fighting Championship.
The sports and entertainment conglomerate, which is also the parent company of the IMG and WME agencies, has filed a preliminary prospectus with the United States Securities & Exchange Commission detailing that it will purchase the remaining 49.9% shares in the MMA promotion.
At the beginning of the week, it was reported that Endeavor was looking to expand its shares in the UFC, already possessing a 50.1% stake in the promotion which it acquired four years ago in a deal worth $4 billion.
However, Endeavor has now agreed to buy out the remaining shares from investment firms Silver Lake Partners and Kohlberg Kravis Roberts (KKR).
Endeavor Chief Executive, Ari Emanuel, penned a letter included in the filing which detailed: "As challenging a year as 2020 was, it underscored the strength, creativity, and resilience of our people who mobilised time and time again in the face of overwhelming odds.
"We made difficult decisions but worked as a team to find creative solutions and best position the business for the future."
According to The New York Post, the Beverly Hills-based firm, which postponed plans for an initial public offering (IPO) in September 2019, hopes that by acquiring 100% of the UFC, it will attract more potential investors.
The daily tabloid also further claimed that the UFC accounted for 80% of the company's overall profit in 2020 and 50% of its annual revenue prior to the COVID-19 pandemic, having posted revenues of $3.48 billion and a net loss of US$625.3 million last year.
Although it has not been confirmed how much Endeavor will look to raise by taking the company public, the preliminary filing touts a placeholder figure of $100 million, whilst approximately $1.75 billion of funds generated from a private transaction will be used to fund the UFC outright equity purchase.
Emanuel added: "The power of the Endeavor platform has been on full display as we have brought commercial activity back online, guided our clients through an unprecedented set of events, and fostered innovation of new digital business models that will drive growth well into the future.
"The events of 2020 reminded us of the enduring value of premium intellectual property and content, while reinforcing the strength of our position within the sports and entertainment ecosystem.
"We believe being a public company will enable us to accelerate this mission and further the vision we set out in 1995 to build a company for where the world was headed."
Furthermore, it has been confirmed that Elon Musk, CEO of Tesla, has been nominated to join Endeavor's board of directors as the company prepares to list its shares on the New York Stock Exchange (NYSE) under the ticker symbol 'EDR'.