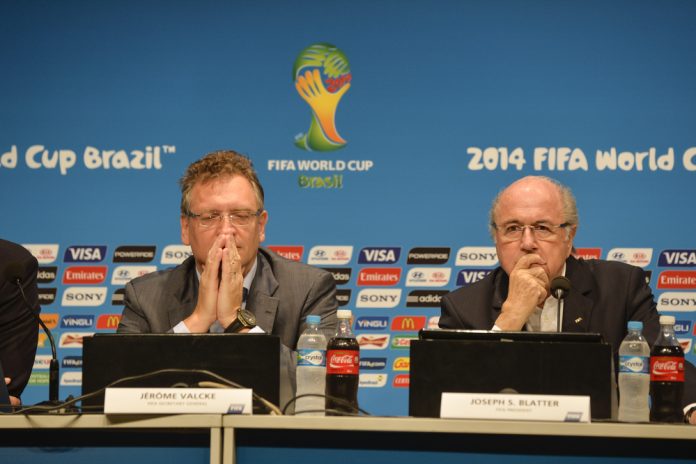 FIFA has issued the governing body's former President Sepp Blatter a six year and eight month ban from all football-related activities at national and international level, whilst ex-General Secretary Jérôme Valcke has received an identical suspension.
The pair, who were already in the process of serving six and 10 year bans respectively, were found guilty of numerous violations of FIFA's code of ethics following an investigation by the adjudicatory chamber of an independent ethics committee.
The probe found that Blatter had breached rules relating to duty of loyalty, conflicts of interest and offering or accepting gifts or other benefits, whilst Valcke had not only violated the same codes, but additionally, the abuse of position article.
According to FIFA, both Blatter and Valcke have each been hit with fines of one million Swiss francs, which equates to almost £780,000.
The governing body released a statement which read: "The investigations into Messrs Blatter and Valcke covered various charges, in particular concerning bonus payments in relation to FIFA competitions that were paid to top FIFA management officials, various amendments and extensions of employment contracts, as well as reimbursement by FIFA of private legal costs in the case of Mr Valcke."
Blatter headed up the non-profit organisation for 17 years before stepping down from his post in the summer of 2015 after a handful of former FIFA Executive Committee members were indicted for corruption charges in the US.
Six months later, the 85-year-old was banned for eight years from the sport but the sentence was cut to six years by FIFA's appeals committee, whilst Valcke's initial 12-year-ban was reduced to 10 years.
Blatter's latest ban will not come into effect until he has concluded his previous suspension in October of this year. Valcke, on the other hand, will complete his sanction in October 2025.