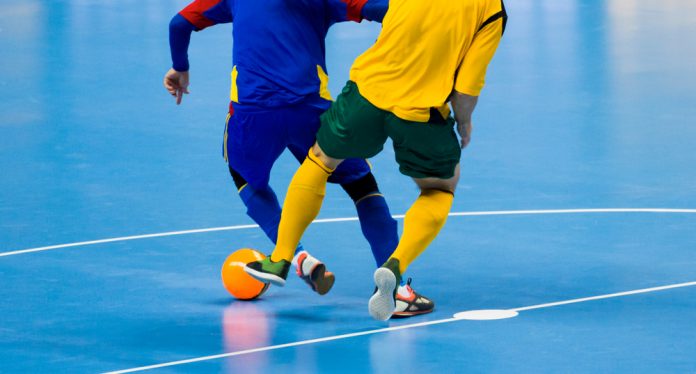 There has been over a 1000% increase in people partaking in sports in the UK compared to the pre-pandemic period, according to new research from Find a Player.
Following the 'Return To Play', the multi-platform app uncovered data that reveals an increase of 1183% users requesting to partake in sporting events, compared to the same (pre-coronavirus) week in 2019.
Furthermore, futsal, beach volleyball and ultimate frisbee ranked amongst the fastest growing sports over the last 12 months, with some seeing as much as an 85% increase in interest across the Find a Player user base.
"What we are seeing here is an increase in sports and activities that are more accessible in the current climate," commented Gayle Mann, COO at Find a Player. "Following the opening of outdoor sport facilities, there will have been a significant demand for booking courts and pitches, therefore people are organising activities in public areas and open ground. A trend that we predict will continue over the coming months as restrictions continue to ease. 
"The impact of COVID-19, and the 'new normal' have altered perceptions of sport, with lots of people suddenly realising how crucial the socialisation, physical activity and team aspects of many sports are for supporting both mental and physical wellbeing. Sport is a massive connector and we need to make it as easy as ordering a takeaway or booking a cab."
With plans now put in place by Prime Minister Boris Johnson for the easing of lockdown restrictions across the UK, Find a Player also noted it saw an 82% increase in new users last week, with an increase in players highlighting interests in further niche sports, including ultimate frisbee, table tennis and dodgeball.
Jim Law, Find a Player CEO, added: "What we have seen is an unprecedented increase in people wanting to connect to play sports. The pandemic has cut so many people off from society, so now that the doors are slowly being opened, people are excited and organising activity like never before. I expect there will be a few tired legs and trips to the physio next week.
"Our market research told us that around 50% of people would like to do more sport or physical activity and 85% of organisers regularly struggle with game administration and logistics – particularly around recruiting players. Therefore, with Find a Player we've been able to connect an unprecedented number of people in the last 10 days – for us it's all about helping people get off the couch and find their own community within sports.
"The fact we are seeing more people playing sports than before coronavirus struck suggests that the pandemic has made people recognise the power of sport, lighting a desire to be active and ultimately have fun through sport."