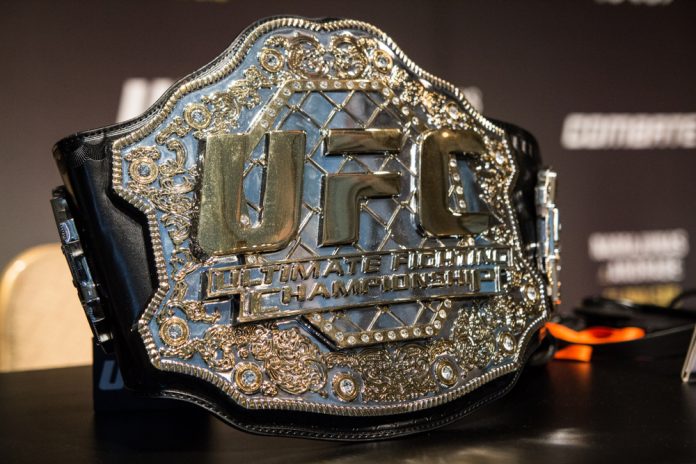 The Ultimate Fighting Championship (UFC) has extended its ongoing partnership with TikTok, integrating the social media video platform into its live broadcasting.
Utilising cloud software provided by Tagboard, the MMA promotion will drag and drop TikTok videos into its televised coverage of live fights.
TikTok content will feature on ABC coverage of the tournament's UFC Live event from 10 April, including material from fighters, fans, influencers, such as pre and post-fight commentary and opinions. 
"We are diving into our partnership with TikTok in a big way, by not only bringing content to our fans on their platform but also by utilising athlete and fan-generated content to tell stories across our linear broadcast," said David Shaw, Senior Vice President of International and Content for UFC.
"Our partnership with Tagboard offers unparalleled access for us to tell the UFC story with more immediacy and powerful context, benefiting our fans and viewers around the world."
The UFC agreement is Tagboard's second major deal this year, following a four contract with Major League Baseball (MLB) signed in March.
"We simply love to work with media companies who want to push the boundaries of how stories are told," added Nathan Peterson, President of Tagboard.
"Our partners at UFC and TikTok have challenged us to help them think through the most innovative ways to tell stories across both broadcast and the TikTok platform."
The UFC first struck a multi-year international partnership with TikTok in February, focused on distributing fan engagement content worldwide. The promotion is the third most followed sports league on the platform, amassing over 6.3 million followers since creating an account in October 2019.
TikTok has been building a strong presence in the sports sponsorship sector, having secured a global partnership with the UEFA 2020 European Championships, the Extreme E electronic motor-racing series and two major US soccer teams.