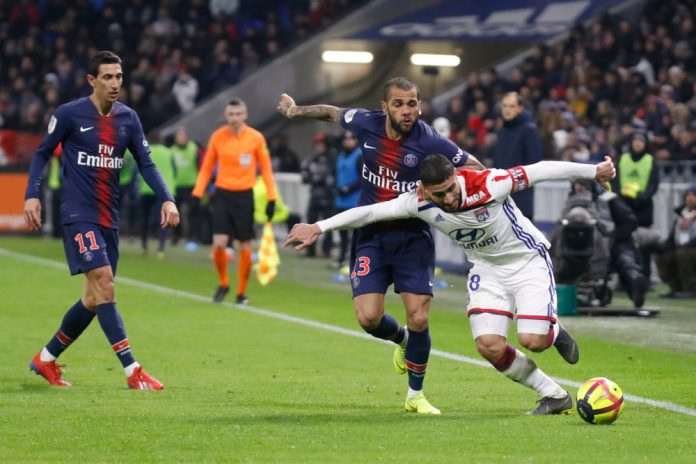 Football-focused media company OneFootball has finalised a content partnership with the French governing body Ligue de Football Professionnel (LFP), representing the firm's first editorial collaboration with a professional league.
As a result of the tie-up, all top tier Ligue 1 news will be made available to users of the platform across the globe in the English language, with the division's logo set to be incorporated into content and published on both the Ligue1.com and OneFootball platform's via a bespoke technical interface.
Breaking news will be sent instantly by push notifications to app users or segmented user groups, allowing the league to engage with fans in real-time and ensure high visibility of targeted news articles.
Furthermore, OneFootball users will also be able to stay up to date with the official English Ligue 1 podcast, 'Le Beau Jeu' ('The Beautiful Game'), with further joint content initiatives currently under discussion.
Mathieu Ficot, Deputy CEO of LFP, commented: "It is a pleasure for the LFP to become the first professional football league to join the OneFootball network. With more than 224 million fans worldwide, the demand for Ligue 1 Uber Eats content is growing fast.
"Distributing our high-quality news and podcasts, through the widely-used OneFootball application and website will help us reach our avid international audience."
OneFootball currency streams live Ligue 1 action to fans for free as the exclusive broadcast partner to the division in Brazil.
However, the country has been in financial turmoil amid a broadcasting crisis which began after MediaPro failed to pay fee instalments for its €815 million contract with the LFP, resulting in the contract's termination.
"Ligue 1 Uber Eats is one of the world's most-followed leagues and through streaming live games each weekend in Brazil we can see our users have a keen interest and passion to receive greater levels of content," added Lucas von Cranach, Founder and CEO, OneFootball.
"I'm thrilled to welcome LFP as OneFootball's first league and look forward to strengthening our ongoing relationship."
The deal follows on from a busy month for the football media platform which saw OneFootball announce the German Football Association (DFB), Borussia Dortmund and Tottenham Hotspur as new company shareholders, whilst the firm also agreed its first partnership with a national federation with Brazilian Football Confederation (CBF).