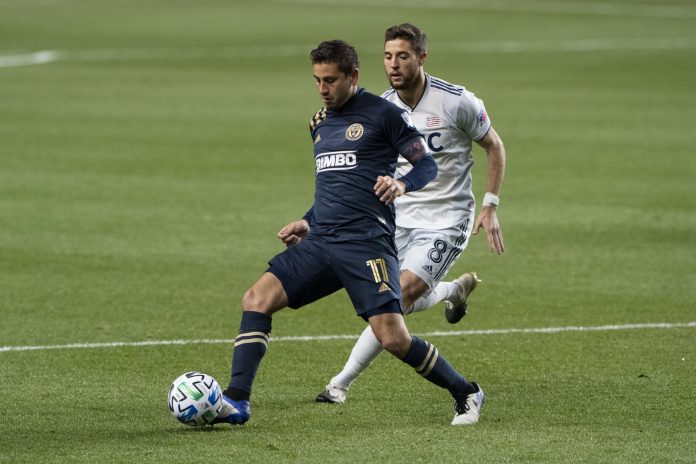 SeventySix Capital has named professional footballer and former US international Alejandro Bedoya as the Co-Chairman of the SeventySix Capital Athlete Venture Group.
As part of his new role, current captain of Major League Soccer (MLS) side Philadelphia Union Bedoya will recruit athletes, entertainers and influencers to the Athlete Venture Group, whilst advising SeventySix Capital's sports tech startups.
The 33-year-old, who began his career in Sweden, Scotland and France before returning to America and representing the country in the 2014 FIFA World Cup, will also work closely with Athlete Venture Group Chairman, Brian Westbrook, and SeventySix Capital Partner, Chad Stender.
"Business and investing have been a passion of mine since college. Soccer has allowed me to travel the world and enabled me to develop relationships with top business leaders and given me a plethora of business opportunities," explained Bedoya. "I have invested in real estate and venture capital and am excited to work closely in the sports tech investment space with Brian, Chad and the team at SeventySix Capital."
Focusing on esports, sports betting, data collection and analytics, and media, the Athlete Venture Group is aiming to 'bridge the gap between athletes, entrepreneurs and investors', allowing sportsmen and women to become investors in technology firms, whilst leveraging the capital that athletes have to offer.
The project was launched in July last year to provide top executives, leagues, organisations and athletes with advice on the ever changing sports management landscape.
SeventySix Capital also operates a media arm and a strategic partnership with Rubicon Talent.
Stender added on the appointment: "It has been great getting to know Alejandro the last few years, both on the sports and business fronts. He is a leader on and off the field and we are excited to add him to the leadership team of our SeventySix Capital Athlete Venture Group."
Most recently, the sports capital venture firm sold two of its sports betting portfolio companies to major operators, auctioning Vigtory to fuboTV and VSiN to daily fantasy sports giant DraftKings.