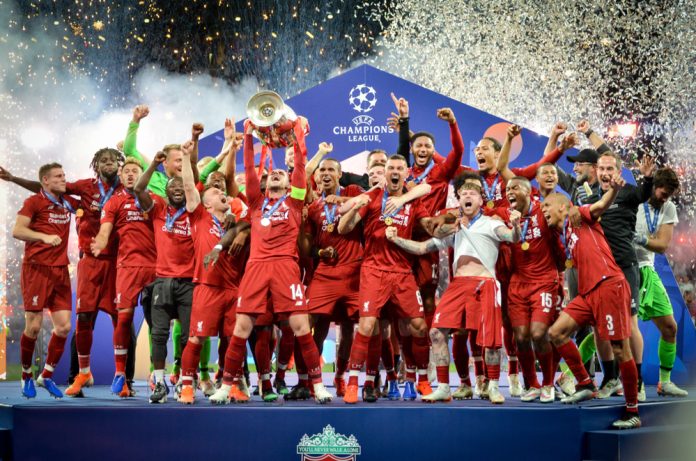 Liverpool sponsor and luxury watchmaker Tribus Watches has ended its agreement with the Premier League club, amid the fallout from the collapse of the European Super League (ESL).
The brand penned a deal with the top-tier team in 2020 and designed a commemorative watch to mark Liverpool's 2019/20 Premier League title win. The agreement was due to run until the end of the 2022/23 campaign but has now been cut short by the company, despite the club's decision to pull out of proposals for the breakaway league.
Tribus' Co-Founder, James Ward, explained: "Tribus decided to withdraw from the partnership as the severe disruption and negativity that ensued around the club and, by association our brand, left us with no alternative. 
"We operate with very high moral values and respect for others. These principles were being severely challenged by the stance taken by the club owners. 
"Tribus sincerely hope that the owners of Liverpool Football Club can repair this situation for the greater good of football, the club, the fans and our city."
Just three of the 12 founding members of the ESL remain, after the Premier League 'big six' withdrew from the controversial competition on Tuesday evening. Serie A club's AC Milan and Inter Milan and La Liga outfit Atletico Madrid soon followed suit, as proposals began to crumble.
Owners of several of the clubs which signed up to join the league have now issued apologies. Most notably, Manchester United Co-Chairman, Joel Glazer, who was heavily involved in the ESL, penned an open letter to supporters of the club, following the announcement that Ed Woodward would step away from the club.
"This is the world's greatest football club and we apologise unreservedly for the unrest caused during these past few days," Glazer wrote.
"In seeking to create a more stable foundation for the game, we failed to show enough respect for its deep-rooted traditions – promotion, relegation, the pyramid – and for that we are sorry."
Nonetheless, Real Madrid President, Florentino Perez, insisted that the plans are not 'dead' but simply on 'standby' for the time being, despite Juventus Chairman, Andrea Agnelli, declaring that the ESL was no longer happening.