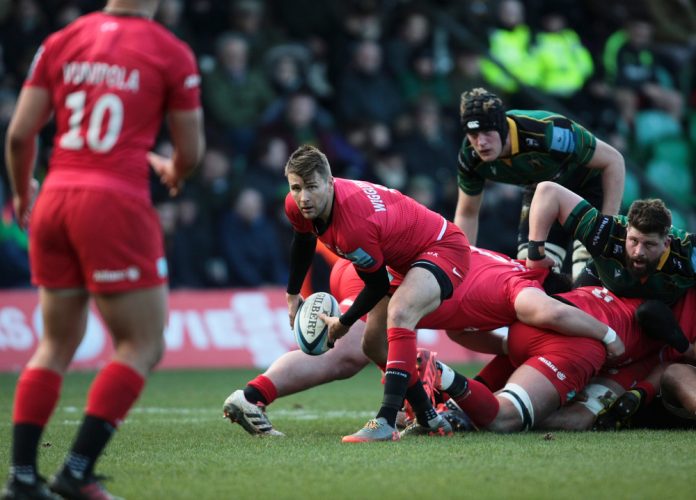 Premiership Rugby's Chief Executive, Darren Childs, is set to step down from his role to take up a new position at private equity firm, CVC Capital Partners, which holds a stake in the rugby union organisation.
Childs first joined the governing body which oversees the English top-flight in August 2019, succeeding Mark McCafferty in the role. Since his appointment, the 55-year-old has navigated the sport through a tumultuous period, after the season was paused for four months due to the coronavirus outbreak.
In December, BT Sport retained the rights to the competition in a four-year tie-up said to be valued at around £110 million, whilst the sport also received a boost in the form of an £88 million loan from the UK government.
Childs departs for the firm which acquired a 27% stake in the commercial arm of Premiership Rugby in 2018. CVC enhanced its presence in rugby union by purchasing a 14% share in Six Nations Rugby and a 28% stake in the Pro14 competition.
"After a huge effort by the whole team, I'm pleased that we have managed to navigate the many challenges of COVID-19 and that Premiership Rugby is able to look ahead with real optimism," Childs stated.
"While now is the right time for me to step back and focus on a wider range of business interests, I will remain a committed and enthusiastic supporter of club rugby as the sport completes its recovery and returns to growth in the years ahead."
The governing body, which said it will announce its 'leadership succession plans' in due course, paid tribute to the outgoing Childs, who previously held the position of Chief Executive of multi-channel broadcasting group UKTV.
"As Chief Executive, Darren has led Premiership Rugby through a challenging period for all professional sports, steering the league's response to the COVID-19 pandemic," a statement read.
"During this period, Premiership Rugby achieved the successful completion of the 2019-20 season, working closely with the Government to provide £88m of support for member clubs, concluded the extension of its long-standing broadcast partnership with BT Sport and has reached agreement to extend PRL's involvement in the European competitions 'Champions Cup' & 'Challenge Cup' via EPCR for the next 10 years."