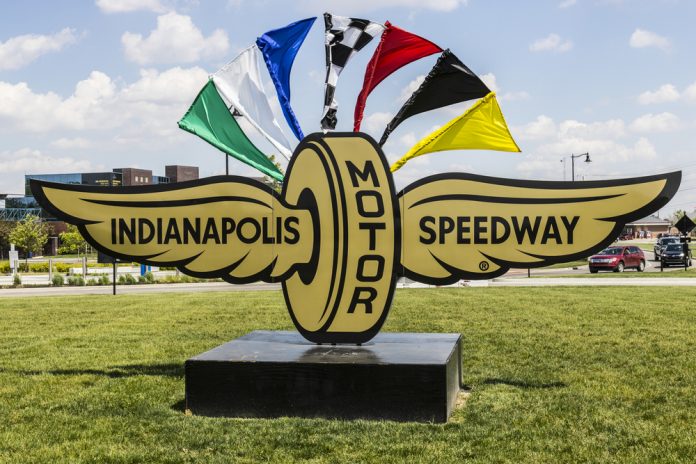 The Indianapolis 500, an annual automobile race, is poised to break the record for the world's largest sporting attendance since the outbreak of the COVID-19 pandemic next month, when the Indianapolis Motor Speedway hosts 135,000 spectators.
Organisers of the race confirmed that the Indiana-based race circuit will proceed at 40% capacity, with the Indianapolis Motor Speedway capable of seating more than 250,000 fans.
Spectators who attend one of the flagship events in the US sporting calendar will have to wear masks and adhere to social distancing protocols, whilst standing closures will not be open. 
Last year, the event was moved back from its traditional date in May to August as a result of the coronavirus crisis, and no fans were allowed in to watch the race for the first time in the  Indianapolis 500's 109-year history.
India and England's T20 cricket fixture at the Narendra Modi Stadium in Ahmedabad previously held the record for the biggest fan attendance at a sporting event since the start of the pandemic, with 57,000 fans allowed to watch the international match.
In the US, Major Baseball League (MLB) franchise, the Texas Rangers, became the first team in the country to go ahead without crowd restrictions as 38,328 fans turned up to watch the sell-out opening game of the season.
However, 85,000 fans will be allowed to watch two Australian Football League (AFL) matches at the Melbourne Cricket Ground (MCG) this weekend after the Victorian government increased the crowd capacity limit.
Sports venues had been capped at 75% but that has now been upped to 85% for the cricket venue, which can hold around 100,000 spectators, following successful trials at two matches.
Meanwhile, the Football Association (FA) confirmed to UEFA that Wembley Stadium will function at between 25% and 50% capacity for select European Championships fixtures, with 25,000 English fans will be able to watch the national team at each game, whilst 45,000 spectators will be permitted to attend the semi-finals and finals.