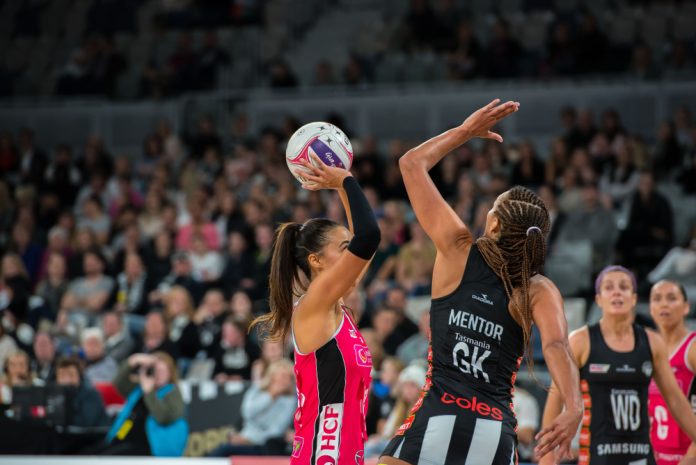 Sydney is set to host the 2027 Netball World Cup after the International Netball Federation (INF) awarded the hosting rights to Netball Australia.
The city will stage the quadrennial tournament for the third time in its history, having hosted the World Cup in 1991 and more recently, taking the 2015 edition of the national team competition.
The 2027 World Cup, which comprises 16 national teams, will coincide with Australia's centenary celebrations of the sport, becoming the ninth World Cup to be awarded in New South Wales' '10 World Cups in 10 Years' initiative.
The plan, launched in 2018 by the New South Wales government, aims to bring some of the sporting calendar's most prestigious tournaments to the state over the course of the next decade, including the Rugby World Cup, the FIFA Women's World Cup and the ATP Tennis World Cup.
"As our sport continues to grow and evolve at an unprecedented rate around the globe, we look forward to working with the organising committee and Netball Australia on netball's growth and development whilst delivering a thrilling world class event that will no doubt inspire all and work towards creating a better world through netball," commented INF President, Liz Nicholl CBE.
The last edition of the Netball World Cup was held in Liverpool, England in 2019, with Cape Town in South Africa set to host the next tournament in 2023 between 17 July to 8 August.
Netball Australia Chair, Paolina Hunt, added: "We acknowledge the responsibility of winning an event such as this and will work to ensure that lasting benefits will be enjoyed by communities throughout New South Wales, Australia and the region."
Details of specific venues for the 2027 World Cup are yet to be announced, although Netball Australia said that Sydney's Olympic precinct, the Qudos Bank Arena and the all-new Ken Rosewall Arena are an 'obvious choice'.