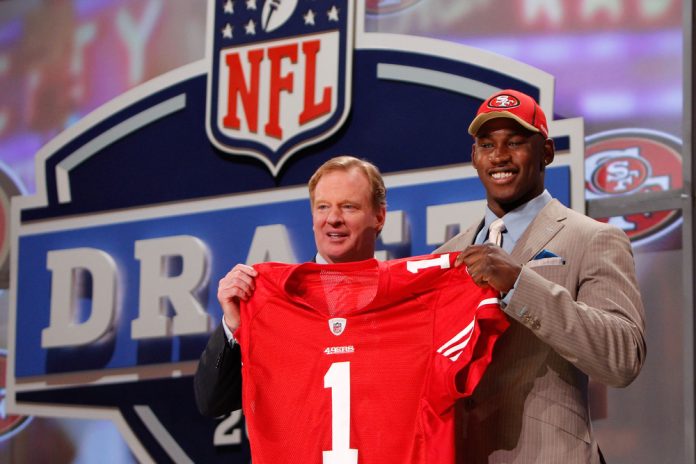 The National Football League (NFL) has agreed an exclusive content collaboration with social media application Clubhouse ahead of the 2021 NFL Draft.
The partnership will see the two parties produce exclusive programming for the annual player selection meeting, which is scheduled from 29 April to 1 May, with the NFL becoming the first major sports league to join forces with Clubhouse.
Under the terms of the deal, the league will host a series of 'rooms' on Clubhouse, allowing fans of the sport to discuss tops in audio chatrooms, with discussions hosted throughout the week of the Draft.
Furthermore, content will include a pre-Draft assessment of prospective players, with fans able to follow Draft picks live by joining the aforementioned rooms along with a fan mock Draft, whilst users will be able to listen to discussions with NFL athletes, coaches and television personalities.
"The NFL's commitment to innovation is matched only by their devotion to their fans and we are proud to welcome the NFL to Clubhouse," explained Sean Brown, Clubhouse Head of Sports Partnerships. 
"The Draft is one of the biggest events of the year for football fans, and we know that millions of creators will be discussing, debating and celebrating throughout the week."
In addition, users of the app will be allowed to ask questions or share their views on the Draft by being invited 'on stage' by moderators to take part in the event.
Clubhouse, which launched during the first COVID-19 lockdown in March 2020, has now reached over 10 million downloads, although it is only currently available on iOS and operates on an invitation-only basis.
The move marks the NFL's latest foray into the world of social media, having partnered with Snapchat in 2015 and more recently, the short-form video platform which saw a surge during the pandemic, TikTok.