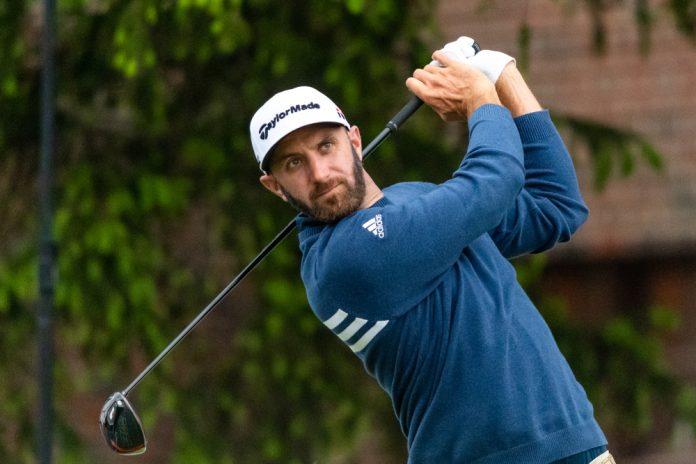 The PGA Tour has threatened immediate suspensions and career bans for professional golfers who opt to join a new Saudi Arabian-backed breakaway league.
After calling a meeting with players to discuss rumours of the new tour, PGA Tour Commissioner, Jay Monahan, informed players of the consequences and potential sanctions of joining the regime, The Telegraph reported.
The European Tour – which staged the Saudi International invitational event in Saudi Arabia this year – is also said to be willing to take the same stance, which would prevent players from competing in the biennial Ryder Cup.
"We are aligned with the PGA Tour in opposing, in the strongest possible terms, any proposal for any alternative golf league," explained European Tour Chief Executive, Keith Pelley. "Our two organisations have been working together to make global golf less fractured and not create further division, with the interests of all players and fans at the forefront of our thinking."
Top players such as world number one Dustin Johnson, Bryson DeChambeau, Justin Rose and Phil Mickelson are expected to receive contract offers valued at around $100 million, along with equity shares in the tour, to entice them to sign up.
The proposals, which bear resemblance to that of football's European Super League (ESL), is based on individual and team format over 12 to 18 events, with the tour touted to launch in September 2022, fronted by the Chief Executive of Golf Saudi, Majed-al-Sorour.
Plans for a Premier Golf League (PGL) were first unveiled by the World Golf Group (WGG) in January 2020, but has now been rebranded to the Super Golf League.
When announcing proposals at the beginning of last year, WGG said in a statement: "If you had the chance to start again you wouldn't create professional golf as it exists today. The League is that chance. We believe we'll succeed because the League is what fans, sponsors and broadcasters want — and the best players deserve. It will revitalise the sport for this and future generations."
The Guardian added that it remains unclear whether the recent collapse of the ESL 'triggered a rethink' in the recast of the PGL, after UEFA, FIFA and the FA also warned that players competing in the breakaway tournament would be banned from domestic and international competitions.
Similarly, the PGA has attempted to dispel the threat of a breakaway tour by offering a $40 million bonus pool for 10 of its star players, selected using various metrics, including FedExCup points list, Google search popularity, Nielsen Brand Exposure rating, players' Q Rating, MVP Index rating and Meltwater Mentions.
At a press conference in February last year, Rory McIlroy, who was targeted in a recruitment drive for the breakaway tour, insisted he would not be joining the league, reaffirming that he values his 'autonomy and freedom', although he argued that those within the sport are 'very split' on proposals.