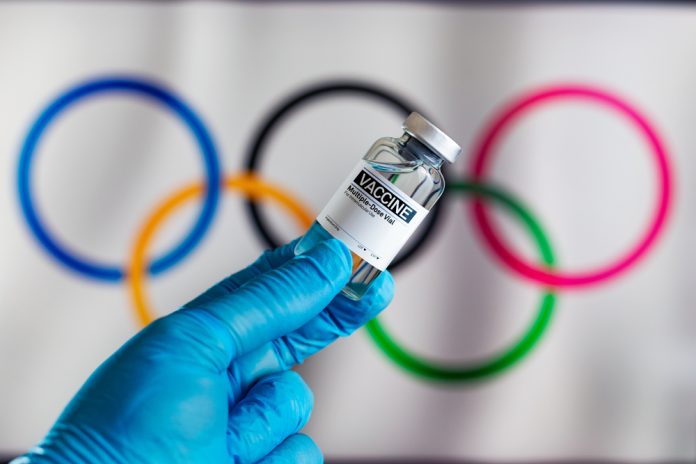 Athletes competing in the Tokyo 2020 Olympic Games have been given a boost after the International Olympic Committee (IOC) agreed a deal with American pharmaceutical corporation Pfizer to donate doses of the COVID-19 vaccine to competitors.
As part of the tie-up, athletes from countries which are not prioritising Olympic competitors for the vaccine will be offered an inoculation ahead of the delayed Summer Games, so as to prevent the spread of the virus.
Great Britain, along with host nation Japan, were two of the only top ten medal-winning nations from Rio 2016 not to prioritise athletes for the vaccine following decisions by Italy and South Korea's respective governments.
Previously, British Olympic Association (BOA) Chief, Andy Anson, voiced his opinions that the organisation did not want to be seen allowing competitors to 'jump the queue' over other, more vulnerable groups.
However, the authority has welcomed the news, with a BOA spokesperson commenting: "Given the success of the domestic rollout our ambition remains to get all Olympians fully vaccinated before Tokyo and we're working closely with the government to bring this about.
"The news of Pfizer and BioN Tech's donation of vaccines is welcome, and we will fully explore all options out of respect to our hosts in Japan, and for clear health and performance reasons."
Although the exact number of vaccines made available has not been publicised, IOC President, Thomas Bach, confirmed that the memorandum of understanding signed between the governing body, Pfizer and BioN Tech will cover a 'significant number' of Olympic participants.
"This donation of the vaccine is another tool in our toolbox of measures to help make the Olympic and Paralympic Games Tokyo 2020 safe and secure for all participants, and to show solidarity with our gracious Japanese hosts," Bach added.
"We are inviting the athletes and participating delegations of the upcoming Olympic and Paralympic Games to lead by example and accept the vaccine where and when possible."
Moreover, the IOC added that vaccines would 'be in addition to existing quotas and planned deliveries around the world' and not taken out of existing programmes.
International Paralympic Committee (IPC) President, Andrew Parsons, added: "Prior to this announcement, we estimated around 60 per cent of our national paralympic committees would be vaccinated ahead of the Games. Thanks to this wonderful donation, we will now work with athletes and Games participants all around the world and invite them to take vaccines where and when possible."
Nonetheless, athletes travelling to Tokyo will still have to undergo daily testing, as detailed in the latest edition of the Olympic 'playbook', whilst adhering to other, strict measures to keep participants and staff safe.