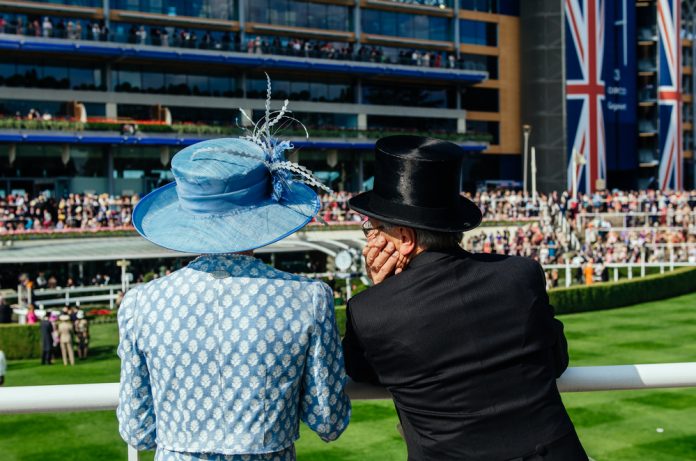 David Armstrong, Chief Executive of the Racecourse Association (RCA), has said that he is 'reasonably relaxed' about the return of spectators for the Royal Ascot race meeting, as talks with the government continue.
Reported in the Racing Post, Armstrong confirmed that the Association was still in discussion with the Event Research Programme (ERP) about the prospect of 10,000 racing fans attending the event between 15 and 19 June.
"We're in discussions with government about what pilots we could successfully deliver as we move into the second phase of the ERP," he remarked. "We had proposed one in May but we weren't quite able to make that work in time.
"The government is keen for us to take part but whether we do or not will not affect our readiness for crowds to return, so I'm reasonably relaxed about it."
Under the government's current roadmap for the easing of the UK's third national lockdown, from 17 May large outdoor sports venues will be able to function at a capacity of 25% with a maximum crowd of 10,000. 
This will allow up to 4,000 racing enthusiasts to return to the racecourses until restrictions are further lifted from 21 June onwards.
However, spectators have been able to return to some 'test events,' with crowds attending the Carabao League Cup final between Tottenham Hotspur and Manchester City on 2 May, whilst the Crucible Theatre in Sheffield accommodated 1,000 fans for the World Snooker Championships.
Additionally, up to 20,000 may be able to attend the FA Cup final clash between Leicester City and Chelsea on 15 May, whilst 25,000 England fans will be able to attend national matches for the upcoming 2020 European Championships tournament.
A further 13,000 Scottish football supporters will be able to watch their national team at Glasgow's Hampden Park for the continental tournament, and the FA has also confirmed that Wembley Stadium will operate at a 50% capacity for the semi-finals and final. 
The prospect of vaccine passports has previously been discussed by sporting bodies to guarantee the safe return of fans stadiums, with the FA, Premier League, English Football League (EFL), England and Wales Cricket Board (ECB), Rugby Football Union (RFU) and Rugby Football League (RFL) all stating that they 'see the benefits' of the solution.
Armstrong acknowledged the frustration of many racing fans, noting that reopening of pubs and betting shops had made many question why they cannot return to racecourses.
"I get the frustration but I think we have communicated across the sport that we have to follow the protocols and those protocols are set by the government," Armstrong continued. 
"We have to protect the green zone for the athletes. These are valuable people that are needed to keep the sport going.
"I can see where the frustration comes from as they can go down the road and sit outside at a pub having a pint with friends, but what people have to realise is that what happens at the races is imposed on us by government and we have to follow them. If racing could make its own changes to how things are, it might look different, but this is what we have to do."