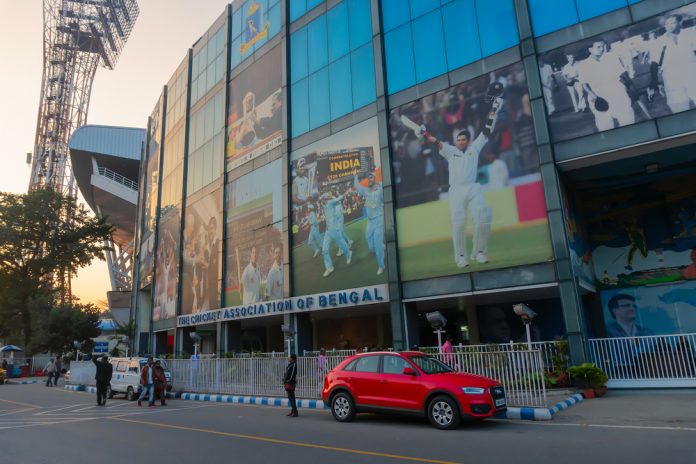 The second half of the 2021 Indian Premier League (IPL) season is expected to take place in the United Arab Emirates (UAE), the Times of India (TOI) has reported.
According to TOI, the remaining 31 fixtures – including the four knockout matches – will take place between 15 September and 15 October as part of the Board of Control for Cricket in India's (BCCI) 'Phase 2' of the IPL.
The IPL was suspended on 4 May when a number of staff and players returned positive COVID-19 tests amid a second wave of the pandemic, and the BCCI has been looking for a way forward after it was estimated that the governing body could lose up to $300 million in revenue.
The board has already ruled out finishing the season in India due to the ongoing health crisis, although the organisation received an offer from a group of English counties to complete the campaign in the UK.
However, the UAE has been touted as the replacement host, with the BCCI also in discussions with the England and Wales Cricket Board (ECB) to adjust the schedule to either cut the five-Test tour to four fixtures or reduce the gap between the second and third Test to free up days for the IPL.
India and England are currently scheduled to play five Tests from 4 August and concluding on 14 September.
"This window has four weekends available, which means a total of eight Saturdays and Sundays for double-headers, that can accommodate 16 matches," a source reportedly told TOI. "That will leave the BCCI with 11 matches to be held in 19 days. That's a week extra."
Australia, England, the UAE and Sri Lanka were all among potential replacement hosts, but UAE is the current frontrunner, having staged last year's IPL and also being lined up to assume India's hosting duties for the upcoming T20 World Cup.
The BCCI is expected to make an announcement following a special general meeting of members pencilled for 29 May.