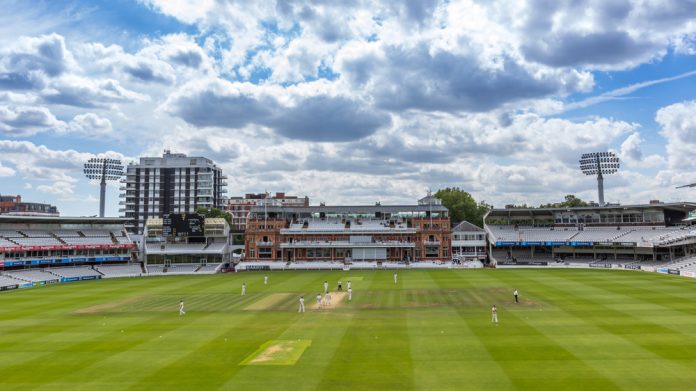 A small group of counties in England have set plans in motion to offer to host the remainder of the Indian Premier League (IPL), after the season was postponed due to the country's ongoing health crisis, according to the PA news agency.
Reports have suggested that MCC, Lord's-based Surrey and Warwickshire, The Kia Oval and Edgbaston are part of the group that penned a letter to the England and Wales Cricket Board (ECB), offering to host the second half of the IPL season and the remaining 31 fixtures.
The 2021 IPL season was postponed on 4 May after the Board of Cricket Control in India (BCCI) made the decision to put the competition on hold, with a number of players and staff testing positive for the coronavirus.
However, with no word on when or if the IPL will return, a senior BCCI official estimated that the governing body could incur losses in excess of $300 million in sponsorship and broadcast revenue, whilst individual franchise teams will also be hit financially, as a result.
The remaining English players competing in the IPL departed the country yesterday, with all 11 professional cricketers put up in government-approved hotels to quarantine for a period of 10 days, due to India's status as a 'red list' country.
"We speak to the BCCI regularly about tours and other matters and we'll continue doing so, but we have received no indication that they are looking for alternative hosts for the IPL at the moment," a spokesperson told PA.
The aforementioned counties have also reportedly suggested that moving the IPL to England would allow pitches in the UAE to be properly maintained and stay fresh should the region be called up to stage the T20 World Cup in place of India, amid the pandemic.
Furthermore, the group also suggested that the move would enhance the IPL's appeal in the UK, after the mayor of London, Sadiq Khan, announced his intent to bring IPL cricket matches to the capital city, ahead of mayoral elections in April.
The counties also highlighted their hopes that games would be played in front of full-house crowds, with two or three games scheduled per day and no gap between group stage and knock-out games.
However, various issues have been highlighted in the proposals, with quarantine rules and the logistics of bringing players over to the UK from India earmarked as one of the biggest challenges. 
Other obstacles include the clash of bilateral cricket, including the England-India Test series, due to wrap up on 14 September, whilst other teams also maintain international commitments.
It is thought that the topic would be broached at a virtual International Cricket Council (ICC) meeting between national chief executives scheduled yesterday.