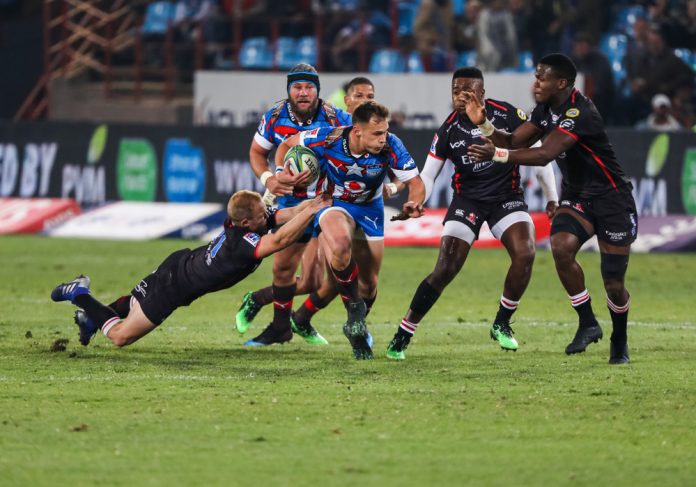 Global digital rugby publisher, RugbyPass, has acquired sports data and analytics company, Sports Analytics.
Using proprietary data capture and visualisation techniques to feed analytics platforms, Sports Analytics is a rugby performance data analysis platform that captures a unique blend of basic and distinct sequence metrics allowing coaches, players and teams to analyse performance and training tactics.
Kevin Bouwer, Director of Sports Analytics, explained: "RugbyPass are a worldwide rugby network, and we are very excited to have become part of the RugbyPass family. Sports Analytics are the sole provider in the market, and we have built all our metrics and data with a pure rugby focus.
"The team at Sports Analytics draws from decades of experience in performance data, rugby coaching, grass roots rugby and even refereeing. We are always excited to see the results of our work as this is a unique product with a comprehensive data set enabling us to generate far greater insight and analysis for our partners."
Launched in March as a joint venture between The Rugby Network and Major League Rugby (MLR), RugbyPass aims to grow recognition of the sport across the US and Canada, whilst engaging and building audiences.
"When we saw the amazing results that come from this kind of deep analysis, it excited us not only for the potential value it can add to high-performance organisations such as Rugby Europe – but it excited us as die-hard rugby fans in general for the value it can bring to the game," said Neil Martin, Global CEO at RugbyPass.
"This kind of data and analysis will continually improve the quality of rugby on the pitch, in turn heightening entertainment levels and ultimately expanding the engagement and appeal of rugby as a whole. We're very excited to welcome Sports Analytics to the RugbyPass family."
South African rugby union team Blue Bulls, which cited Sports Analytics as being 'instrumental' in the Bulls' first Currie Cup victory in 15 years, are one of a list of clients that the firm works with, alongside the Cheetahs, Stormers and Rugby Europe.
John-William Meyer, Bulls Performance Analyst, added: "The Currie Cup is one of the oldest sporting trophies in South Africa and winning it is not only a privilege but requires a technical edge. Our Statistics partner Rugby Analytics provides us with data on our players and plays which is pertinent in our review of the team, as well as the assessment and game planning against our opponents."