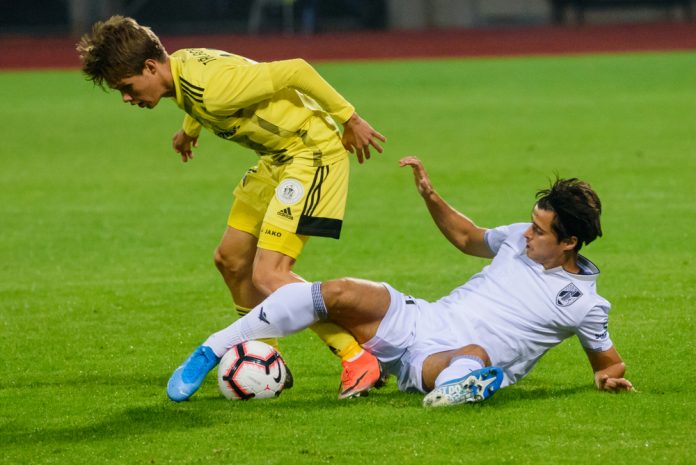 Latvian football club FK Ventspils has been disqualified from UEFA competitions for the next seven years, the football authority's Control, Ethics and Disciplinary Body has ruled.
UEFA brought charges of fraud, bribery and corruption against the six-time league winners, along with the violation of the integrity of matches and competitions, resulting in the exclusion from the European body's tournaments 'for the next seven years, up to and including the 2027/28 season'.
In addition, Ventspils President, Adlans Šišhanovs, has been hit with a life-long disqualification from all football-related activity, whilst the club's Sports Director, Nikolajs Djakins, has been issued with a four-year suspension.
UEFA also added that it had asked FIFA to implement the ban on a worldwide scale, after Šišhanovs was charged with 'fraud, bribery and/or corruption' and the 'violation of the integrity of matches and competitions'.
The Latvian Football Federation (LFF), which cooperated with UEFA on the investigation, was quoted as saying in response: "LFF supports the decisions made by UEFA. At the same time LFF is sad to see the good name of Ventspils football club suffer from dishonest behaviour of some individuals."
UEFA has also sanctioned referee Sergei Lapochkin with a 10-year ban as part of the match-fixing case after the Russian was provisionally suspended in March for failing to report an attempt to influence a game – which was said to be Ventspils' 1-0 defeat to Bordeaux in the Europa League qualifying stages in July 2018.
As a result, Lapochkin, who has been on the FIFA-managed list of international match officials since 2013, is disqualified from 'exercising any refereeing activity at national and international level' until March 2031.