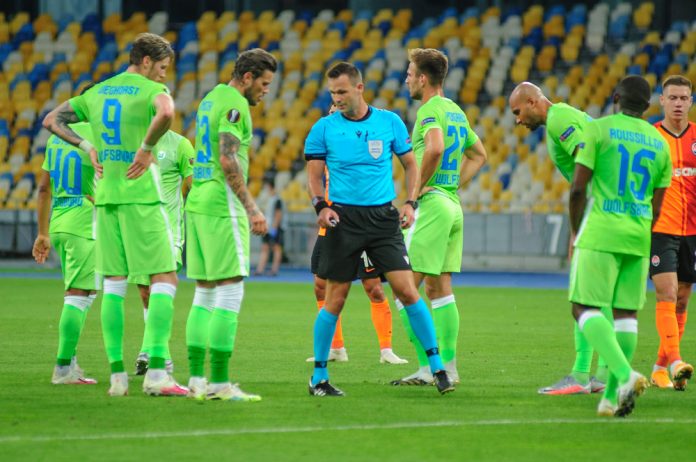 Bundesliga club VfL Wolfsburg has partnered with Flow Lab, a start-up developer providing an app which acts as a personalised physical and mental health wellness tool.
The strategic partnership between the 2008/09 German champions and the Berlin-based company will focus on underlining the importance of mental fitness for sports, performance and personal wellbeing.
Praising the new agreement as 'opening doors and opportunities' for Wolfsburg as well as bringing 'genuine added value' to the team, club Managing Director, Michael Meeske, underlined the importance of balancing mental and physical health.
"As a Bundesliga club, we know how important it is to have a healthy balance between the mind and the body when it comes to sporting success," he remarked.
"Someone who is not feeling at their best emotionally will not be in a position to put in top-level sporting performances in the long run. This is why we are delighted with our collaboration with Flow Lab.
"The partnership opens doors and opportunities for us in the field of digital mental coaching and will provide us with genuine added value. In addition, we also want to create greater awareness in society of how important mental well-being and balance are in everyday life."
Wolfsburg partnership with Flow Lab marks the kick-off of its VfL start-up programme, aimed at seeking out 'flexible and innovative solutions' with a focus on young companies with sustainable commitments as well as understanding of fan engagement, fan experience, smart facilities, sports science, health and wellbeing.
The Lower Saxony team will support start-ups participating in the programme with 'virtual shares' as well as providing knowledgeable backing.
Jonas Vossler-Winkelmann, Flow-Lab founder and CEO, added: "The partnership with VfL Wolfsburg will be an important strategic milestone in our growth phase and in particular will enable us to make some critical steps in our marketing plan.
"The opportunity to address new target groups and convince them of the importance of mental fitness is an important step in our vision of helping people to live a health-aware and above all a more satisfied life. We could not have hoped for a better partner along this path."
Wolfsburg has a history of striking 'unique partnerships' with a range of organisations, having recently become the front-of-shirt sponsor of Chattanooga FC, an American team competing in the third tier National Independent Soccer Association (NISA).