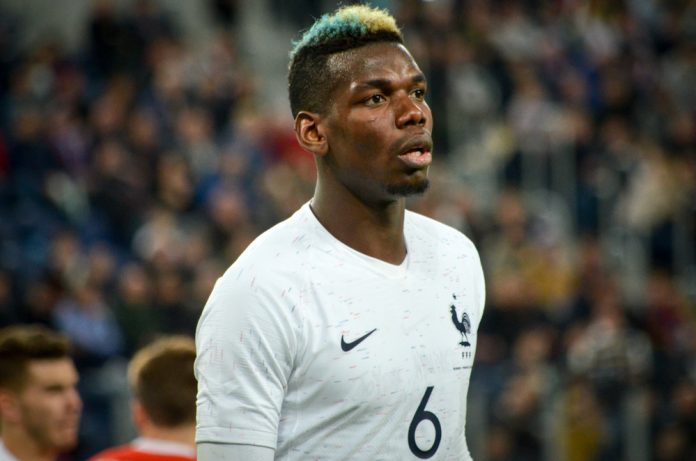 Two of the biggest stars of Euro 2020, Cristiano Ronaldo and Paul Pogba have snubbed sponsors of the tournament, removing branded drinks bottles from press conferences in protest.
Ronaldo, who broke the record to become the all-time top Euros scorer yesterday, removed two bottles of Coca-Cola out of sight and replaced them with water, signalling 'agua', which translates to 'water' in English, seemingly encouraging people not to consume the carbonated soft drink.
According to The Athletic, the company's share price dropped from $56.10 to $55.22 almost immediately after Ronaldo's gesture, representing a 1.6% dip. The market value of Coca-Cola also witnessed a $4 billion dive from $242 billion. to $238 billion.
In response, a Euros spokesperson commented that 'players are offered water, alongside Coca-Cola and Coca-Cola Zero Sugar, on arrival at our press conferences' and everyone is 'entitled to their drink preferences', adding that people have different 'tastes and needs'.
Meanwhile, France's man of the match and devout Muslim Pogba followed suit, moving aside a bottle of non-alcoholic Heineken beer in the wake of Les Bleus' 1-0 victory over Germany in Group F in Munich.
Both official Euro 2020 sponsors, with Heineken designated as the official beer of the continental competition, after signing an extension to its agreement with UEFA in November 2019.
Later in August 2020, the Dutch brewer replaced its Amstel brand with Heineken 0.0% to establish the non-alcoholic alternative as 'the biggest non-alcoholic beer sponsorship of its kind.
Erik Tuijt, Heineken Global Sponsorship Director, also added at the time of the deal: "Therefore, we're delighted to announce its first major sponsorship at a time when football is available to watch almost every day of the week. We feel it's crucial to encourage responsible drinking and give consumers a choice."
Coca-Cola, on the other hand, was signed up by the European football governing body as the official non-alcoholic beverage sponsor of Euro 2020 in September 2019, with the partnership entering its fourth decade.