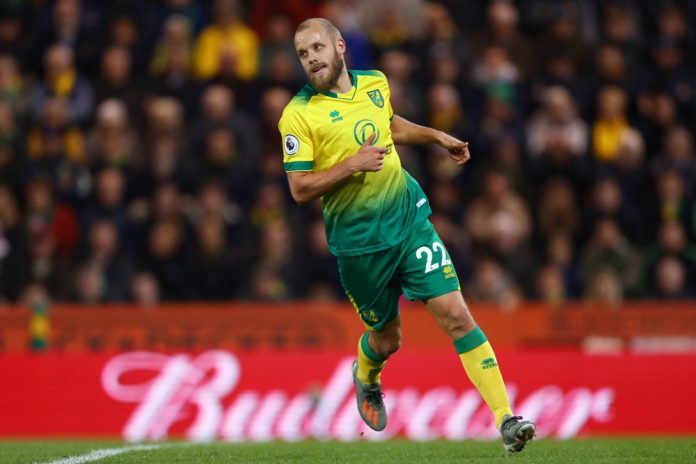 Norwich City has named Lotus Cars as the Premier League club's new front-of-shirt sponsor for the 2021/22 season, replacing BK8 Sports after the controversial partnership was terminated before the beginning of the campaign.
Newly promoted Norwich had been searching for a replacement sponsor after dropping Asian operator BK8, just days after the deal was announced.
Both the club and BK8 were forced to apologise after fans criticised the collaboration when uncovering marketing materials published by the company which depicted women in a 'sexually provocative' manner.
In the wake of the termination of the controversial agreement, Norwich's Chief Operating Officer, Ben Kensell, announced he would be stepping down at the end of the month 'to pursue new challenges'.
Kensell said on the replacement deal: "We're delighted and excited to be able to confirm Lotus as our new front of shirt sponsors.
"Since 2019, Lotus has proudly sponsored our training centre, and we've worked together on some great initiatives for our junior supporters, with the logo featuring on junior kits for the last few seasons.
"We are now delighted to be taking our partnership to the next level and we're all excited to see the Lotus logo return to our first team match kits."
As part of the agreement, the Lotus logo will feature across City's first team, academy and women's kit and training wear.
The partnership also marks the return of the Norfolk-based automotive company as Norwich's primary shirt sponsor, with the brand having previously featured on the club's away jersey between 2003 and 2006.
"This is a really exciting next step in our relationship with the club," stated Simon Clare, Executive Director of Global Marketing for Lotus Cars.
"The partnership has blossomed over the past couple of years and we share so many values as organisations. We're investing heavily in the business globally, and particularly in our home county of Norfolk.
"Seeing our brand on the famous yellow and green shirts for the return to the Premier League is a symbol of both Lotus Cars and Norwich City's global ambitions and return to the top-flight."