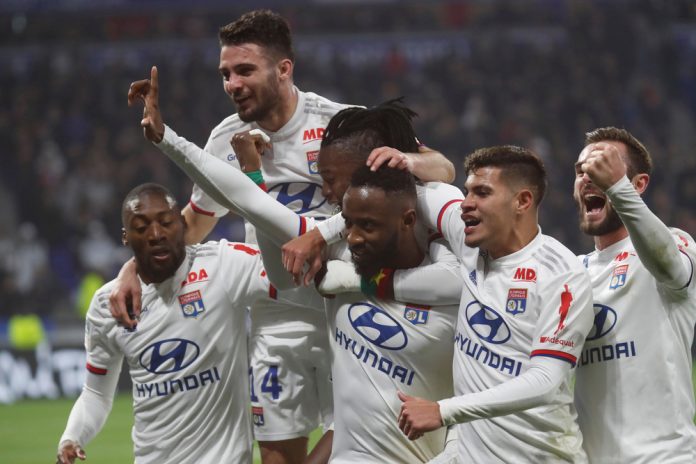 UEFA will allow teams competing in its club competitions to wear sleeve sponsors from next season, under the amended rules outlined by the European football governing body.
Clubs competing in the UEFA Champions League, UEFA Europa League and the third-tier UEFA Europa Conference will benefit from a new source of revenue after UEFA outlined the new guidance in its Equipment Regulations.
The European football authority specified in Article 28 that clubs may adorn 'two playing attire sponsors, one of which may be displayed on the shirt at chest height and the other on the left sleeve in the sleeve free zone'.
Under the rules for the 2021/22 season, the tournament logo and UEFA's Foundation for Children badge will appear on the right sleeve of clubs' shirts, with the left sleeve open for clubs to advertise sponsors.
Logos must not exceed 100 centimetres square and the height of the letters must not go above 12 centimeters.
UEFA added that 'in principle', the sleeve sponsors should be the same as those displayed on the playing shirt in official domestic competitions. However, if a club does not designate a sleeve sponsor, they must use an existing kit partner or a 'non-playing attire' sponsor – such as a training kit partner – to fill the inventory.
"If no sleeve sponsor is permitted or used in any official domestic competition, the sleeve sponsor used must be either: another playing attire sponsor (e.g. back of shirt sponsor, short sponsor); or a non-playing attire sponsor used in an official domestic competition," UEFA confirmed.
"If a team has no sleeve sponsor that complies with [the] above, it may replicate the front of shirt sponsor or use the team's approved playing attire manufacturer as its sleeve sponsor."
The new regulations are applied to European club competitions and the UEFA Regions' Cup for amateur teams across the continent.
In all other UEFA tournaments, sponsor promotions on playing attire is prohibited, and advertising on shorts or socks is also not allowed.
Although the majority of leagues across Europe have adopted sleeve sponsors in recent years, UEFA has, traditionally, prohibited the form of sponsor advertising, with the right sleeve displaying the competition logo and the left sleeve featuring the emblem of UEFA's social responsibility programme, 'Respect'.