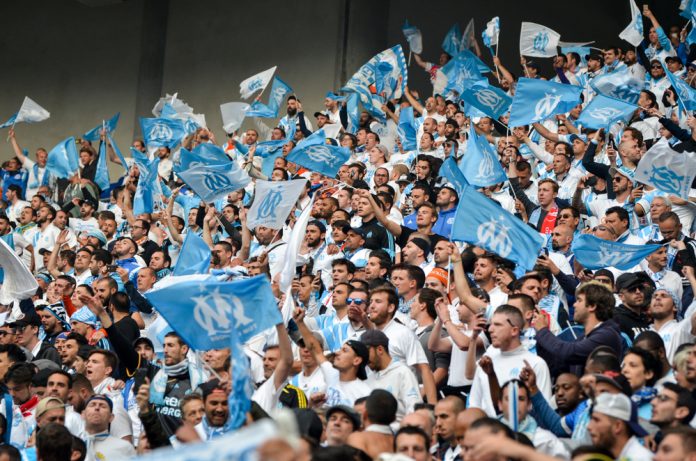 Olympique de Marseille (OM) has named Pan-African communications consultancy, APO Group, as the Ligue 1 club's first African partner in a new multi-year agreement, which makes APO the official partner of the team's 'OM Africa' development programme.
A football development programme dedicated to OM's African fanbase, OM Africa has also facilitated the establishment of a football academy in Diambars, Senegal, while three OM Africa schools have been set up in Algeria, Tunisia and Nigeria.
The programme also coordinates regular initiatives designed to raise awareness of the game in Africa – where OM has 10 dedicated fan clubs and more than four million African followers on social media, making up 38.7% of the club's global fanbase – including charity events, exclusive content and prizes for fans, and 'legends' matches.
"We have always seen ourselves as being a bridge to Africa," explained Laurent Colette, Managing Director of Olympique de Marseille. "The passion and vibrancy of African football is evident throughout our city and our team. APO Group shares our vision for OM Africa to be a beacon for all African football fans, and a way of supporting sporting development across the continent."  
Together, the two parties will promote football in Africa, providing new opportunities for young players, and showcasing African stories on the international stage, according to OM and APO.
"Olympique de Marseille is one of the most successful and enduring sporting organisations in the world," added APO Group Founder and Chairman, Nicolas Pompigne-Mognard. "No other major European football club dedicates as much time, energy and resource to Africa. 
"The OM Africa programme is a fantastic initiative, and it shows the unique power of sport in uniting people from different countries and cultures. We are thrilled at the prospect of being able to support Olympique de Marseille and their millions of African fans."
The APO Group currently serves as the main sponsor of World Rugby's African association, Rugby Africa, and an official sponsor of Team Qhubeka NextHash, the only professional African cycling team on the UCI World Tour, and the annual Lux Afrique Polo Day.
The company is also a strategic African partner of Getty Images, working closely with the National Basketball Association (NBA), and the Basketball Africa League.