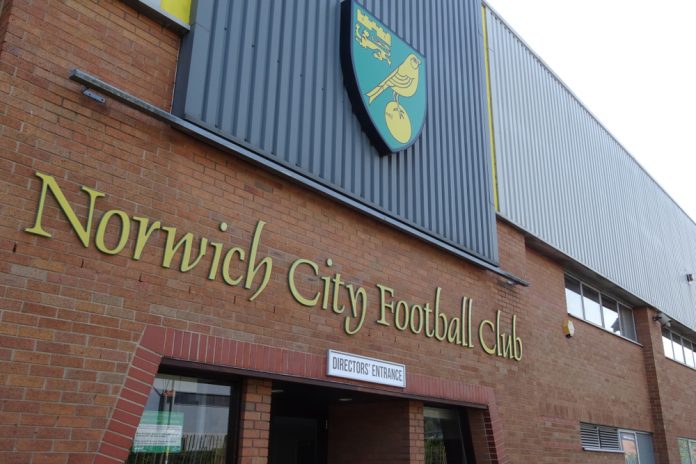 Norwich City has announced a 'record-breaking' sponsorship deal with Joma, which replaces Errea as the Premier League club's technical kit partner.
Under the terms of the deal, Joma will provide the club with all first-team, academy and women's kits, as well as training wear and travel wear for all teams, ending Norwich's 10-year association with rival Errea, which has supplied the club's kit since 2011.
The brand will also work in partnership with the Community Sports Foundation and undertake major outreach initiatives in the wider Norfolk region.
"This is a partnership we've been working on for a very long time and we're delighted to be starting this new agreement with Joma," said Norwich's Head of Commercial Operations, Sam Jeffery.
"When we took the decision to survey the market, we met every supplier with four key objectives we wanted to achieve: complete creative control of design, an outstanding commercial agreement in line with our self-financed model, a brand with a firm track record within football, and a partner who wanted to support the wider Norfolk community. We met every brand and Joma were by a long way the standout – we're thrilled to be working with them."
Lauded as one of the country's leading sportswear brands, Spanish sports clothing manufacturer Joma distributes its products in more than 120 countries.
The brand also maintains deals with professional football clubs around the world such as Atalanta, Villarreal, Anderlecht, Hoffenheim, and national teams such as Ukraine among others.
General director of Joma Sport, Alberto Lopez, added: "The collaboration with a team such as Norwich City is very inspiring for us. We have already developed a strong working relationship in a short period of time, and I am convinced that, together, we will be even stronger.
"Joma is firmly committed to quality and design and now we will be fully focused on providing the highest standards of service to Norwich City Football Club."
Joma joins Lotus Cars on newly promoted Norwich's kits ahead of the 2021/22 campaign, which replaced BK8 Sports as the Canaries' front-of-shirt sponsor after the Asian operator was forced to withdraw from the deal, facing criticism from supporters of the club for its inappropriate marketing materials.