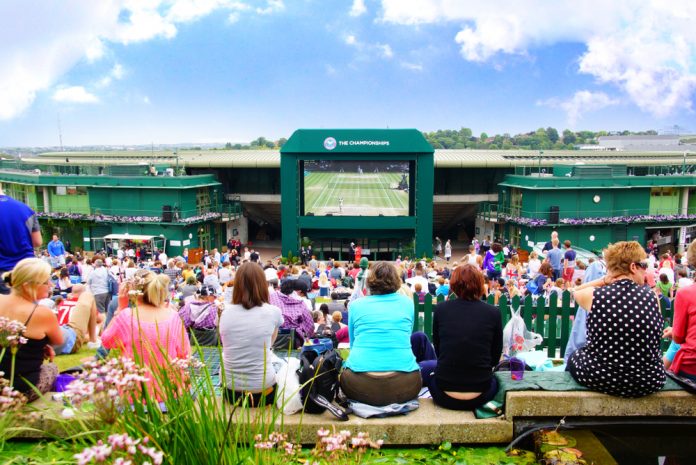 The BBC's coverage of Wimbledon has attracted a cumulative average audience of 15.5 million across 43.5 hours of coverage, compared to only 8.4 million who tuned into the first three days in 2019.
BBC One attracted an average audience of 4.36 million during Andy Murray's dramatic second round, five-set win over Oscar Otte, according to Nielsen Sports statistics.
Throughout the four hours of coverage on the free-to-air television network, BBC One garnered a 28% share of the national audience for that period. During the deciding fifth set, viewership peaked at 6.75 million, representing a 45% share of the audience.
The return of Murray has helped pique the interest of tennis fans up and down the country and both his matches taking place in the primetime evening centre court slot has contributed to the high viewership.
Furthermore, the early success of fellow British stars Dan Evans, Cam Norrie and Katie Boulter has contributed to the growth in figures.
This year's tennis tournament will operate at 50% capacity, increasing to 100% capacity – equating to 15,000 spectators – on the centre court for the showpiece men's and women's finals on 10 and 11 July, after Wimbledon was among a selection of sporting competitions included in the UK government's Events Research Programme.