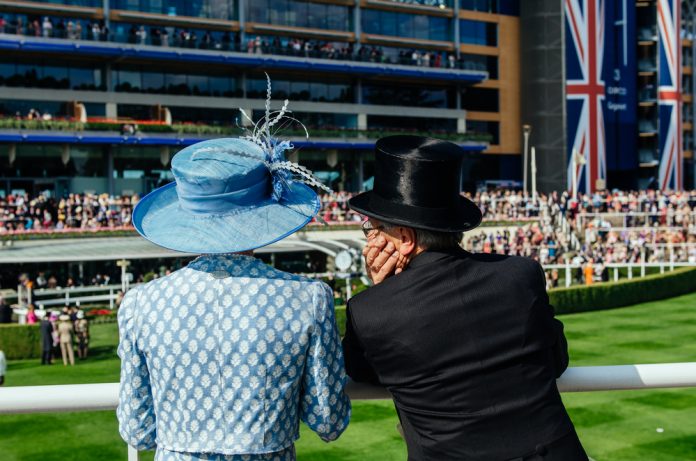 Yesterday's UK government confirmation that the bulk of COVID-19 social distancing and safety measures will be lifted on 19 July has been welcomed as 'wonderful news' by David Armstrong, Chief Executive of the Racecourse Association (RCA).
In an official statement, Armstrong noted that horse racing had been hard hit by the financial impacts of the COVID-19 pandemic, something which will be substantially elevated by the easing of capacity limits, but added that 'certain restrictions may continue'.
"It has been 476 days since British racecourses were able to welcome racegoers without restriction," Armstrong remarked. "Clearly this has been a difficult time for racecourses on both a commercial level, we estimate the pandemic has cost racecourses £400 million, and on a human level – we have deeply missed the atmosphere and presence of racegoers. 
"The clarity provided by today's government announcement is wonderful news for racecourses in England and we will continue to work closely with our industry partners and the devolved Governments for an update from Wales and Scotland."
Under the government's plans, a range of COVID-19 safety and social distancing measures will end on 19 July 'in one go', such as the wearing of face masks in public places becoming voluntary, although still advised.
The Premier League also issued a brief statement welcoming the return of fans to stadiums, whilst maintaining the safety of all attendees and football participants is still a major priority.
"Fans have been hugely missed so we welcome today's announcement by the Government, and are looking forward to full stadiums in the 2021/22 season," the League statement read.
"We will continue to work with football stakeholders and relevant public authorities to ensure that the return to full capacity is done in a way that keeps everyone safe."
Most significantly for the sports sector, all limits on venue capacities, such as betting shops, casinos and racecourses, will be lifted, although authorities will retain the 'ability to introduce further measures if they are deemed necessary'.
Additionally, Armstrong added that 'certain restrictions may remain' in order to protect competitors and other participants.
"With some of the sport's marquee events to come including the Qatar Goodwood Festival, York's Ebor Festival and the Cazoo St Leger Festival at Doncaster, our attention now turns to helping racecourses prepare for a fantastic summer," he concluded.
"Certain restrictions may remain in place to protect racing's participants but we will work closely with our partners across the sport to remove these as quickly as is possible whilst maintaining their safety."
Leading horse racing figures had previously expressed frustration at continued capacity limits, with up to 4,000 spectators permitted to attend racing fixtures in contrast to the up to 10,000 capacity limit for sports stadiums such as football grounds.
Armstrong confirmed last week that he intended to take the issue to the DCMS, and following the government's initial decision to postpone 'Freedom Day' from 21 June to 19 July estimated that horse racing would be hit by a loss of between £15 million and £20 million due to the four-week delay.