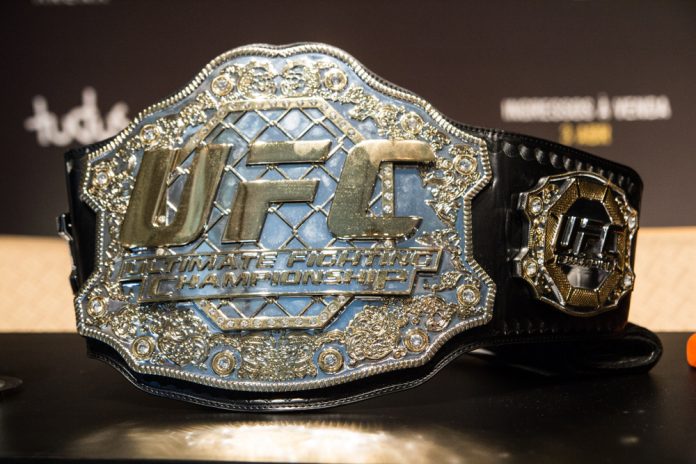 The Ultimate Fighting Championship (UFC) has named cryptocurrency platform Crypto.com as the mixed martial arts (MMA) promotion's official fight kit partner.
Beginning on Saturday at UFC 264 in Las Vegas, which is headlined by the third clash between Dustin Poirier and Conor McGregor, the deal will grant Crypto.com the branding rights to the uniforms worn by the fighters, marking the first time UFC has sold the rights in that particular category.
Under the terms of the commercial agreement, Crypto.com's will be displayed on all fighter walkout and in-cage gear, which are produced by the UFC"s outfitting sponsor Venum.
"This is a partnership between two companies that are the best at what they do," said UFC President, Dana White. "No company has done more to grow the popularity of combat sports than UFC, and now we're one of the biggest sports brands on the planet. We can help Crypto.com reach more people around the world through the strength of our brand."
The deal also marks one of the 'most lucrative' agreements in the UFC's history, according to ESPN sources. Furthermore, UFC athletes will also be permitted to negotiate individual deals with the company and serve as brand ambassadors.
Crypto.com Co-Founder and CEO, Kris Marszalek, added that the 'historic deal' would aid the sport to 'accelerate the world's transition to cryptocurrency'.
The company recently inked an agreement to become a global partner of Formula One and an inaugural partner of its new Sprint series for 2021, as a number of major sports properties begin to test the waters of cryptocurrencies.