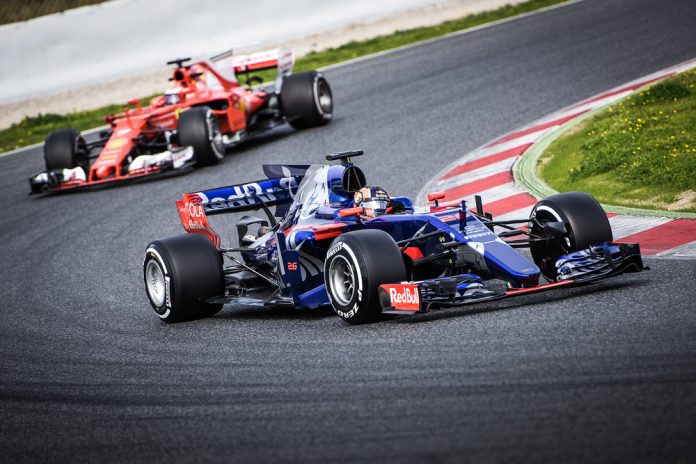 Formula One has penned a deal with cryptocurrency platform, Crypto.com, to become the global partner and inaugural partner of the new Sprint series for 2021.
With the first event held at Silverstone on 17 July, ahead of the Pirelli British Grand Prix 2021, Crypto.com will also have a trackside presence at every race for the remainder of the season as part of the global partnership.
Crypto.com will also become the official cryptocurrency sponsor and NFT partner of the race series, with the collaboration focusing on 'democratising' the world of cryptocurrency for motorsport fans through education and experiences.
"We are thrilled to announce Crypto.com as a Global Partner and lead partner of the Sprint event as we bring this exciting new format to fans for the first time this year," stated Ben Pincus, Director of Commercial Partnerships at Formula One. 
"We will rely heavily on their expertise as we explore the world of cryptocurrency, an area we are very interested in, and this will be the first time as a sport we are able to offer fans the opportunity to explore this exciting world as we further increase our digital presence.
"Crypto.com are revered in the industry and their experience was key in the decision to partner with them, as well as the company's commitment to becoming carbon negative, as we continue to move towards sustainability goals of our own."
As part of Crypto.com's mission to grow its brand awareness 'on an international stage', the platform will also present a brand new award, which will be announced ahead of the Belgian Grand Prix.
Kris Marszalek, Co-Founder and CEO of Crypto.com, remarked: "We are extremely proud to be the first cryptocurrency sponsor of Formula One, joining a prestigious collection of brands supporting a sport with technology and innovation at its core. We look forward to many years of innovating together, and will begin at the Belgian Grand Prix where we will present a brand new award.
"We're also excited to partner with F1 in the development of exclusive NFTs, connecting fans to the sport in new and innovative ways."