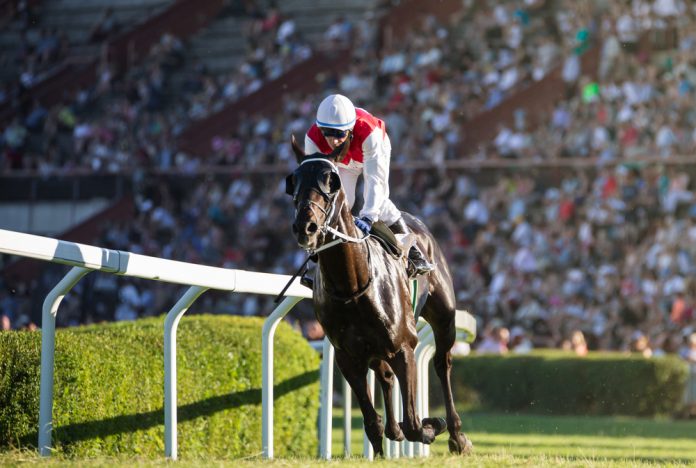 Flutter Entertainment Plc has reached an agreement to sell its Oddschecker Global Media subsidiary to sports investment fund Bruin Capital for a deal consideration of £155 million.
Issuing a short statement, Flutter revealed that it has secured terms to receive £135 million in cash for Oddschecker, with Bruin agreeing to a further 'deferred contingent' of up to £20 million.
The sale of Oddschecker had long been expected by industry observers, as Flutter chose to focus its business strategy on the growth of its core global gambling brands.
Led by former NASCAR executive and IMG President George Pyne (CEO and Founder), Bruin is a sports-focused private investment group actively targeting acquisitions to build a 'next-generation investment portfolio' disrupting sports media, technology and entertainment markets.
Bruin outlined its plans to 'globalise Oddschecker', maintaining a particular focus on the US market, in which it seeks to replicate Oddschecker's UK success, and become the market's dominant and trusted odds comparison portal.
"Oddschecker Global Media is a dynamic company with tremendous potential," Pyne's statement read. "The team has deep, fact-based intelligence and experience with the mindset and needs of bettors at every level.
"We see opportunities for continued growth, and particularly in America. There are strong links between Oddschecker's UK development and its opportunity in the US, where the marketplace is very fragmented, and discovery and customer acquisition experts will be highly sought-after."
Backing its new asset, Bruin lauded Oddschecker as the betting market's leading consumer portal – powered by a proprietary platform that has provided in-depth reviews and odds comparisons for over 100 bookmakers covering over 1000's sporting events.
Bruin further underscored Oddschecker's trusted reputation, as a brand that carries a 21-year legacy providing players with relevant bookmaker information and servicing over 120 industry clients, maintaining operations in the UK, US, Italy and Spain.
Toby Bentall, CEO of Oddschecker Global Media, welcomed Bruin's new ownership as vital to the next chapter of the company's global expansion.
"Over the last 21 years, Oddschecker Global Media has grown to become the UK's leading sports betting affiliate, achieved through the hard work of our employees and valuable support from Sky Betting and Gaming and, more recently, Flutter Entertainment," Bentall commented.
"Looking forward, we have exciting opportunities both in the UK and internationally, especially in the US, where the liberalisation of online gambling legislation has created a highly-attractive market for our business."
"The sale crystallises value for Flutter Entertainment that has been created in Oddschecker Global Media over the last two decades, and for the first time in nearly 15 years means Oddschecker Global Media will be fully independent of its sports betting partners, allowing it to continue in its ambition to become the world's best betting experience."