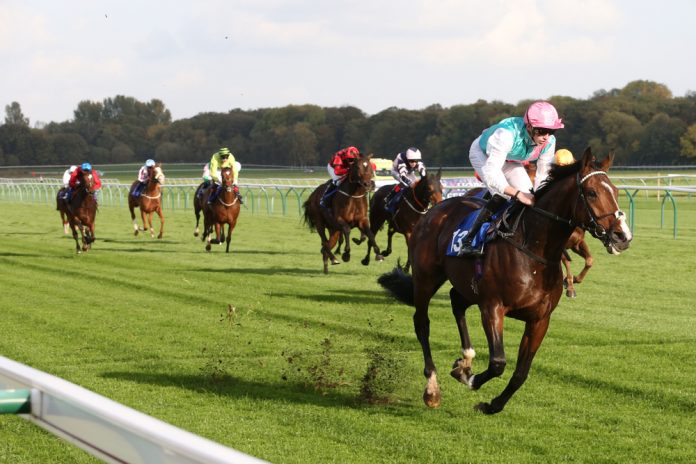 The British Horseracing Authority (BHA) has announced that it will review the responses to its consultation on the use of a whip in horse racing.
Over 2,000 responses were received by the governing body, with the questionnaire concluding the initial phase of the evaluation of the use of foam-padded whips during races and the improvement of equine welfare.
Participants in the survey included stakeholders such as jockeys, breeders, owners and the general public, with feedback due to be assessed by the BHA with the assistance of an independent data analyst.
A number of focus groups will be held throughout September, allowing BHA members to conduct detailed discussions with relevant industry stakeholders. The organisation has further detailed that a formal decision on whip practices will be made by early 2022.
"Once the BHA Board has made final approvals of any recommendations, a report will be published alongside summaries of the consultation data and responses," the organisation disclosed.
"There would then follow an extensive bedding in and training period for any changes ahead of their implementation."
Developments of the consultation period will be overseen and considered by the Whip Consultation Steering Group – a committee established to represent the widest expertise on the whip debate, including figures from the racing industry, politics, horse welfare and the media.
The Steering Group will review all recommendations put forward by the consultation, working with The BHA's project groups.
"We're extremely grateful to everyone who has taken the time to submit their views as part of this open consultation," remarked Brant Dunshea, Chief Regulatory Officer for the BHA.
"The views submitted through this process will now be assessed, and will play their part in shaping any proposals which are made by the Whip Consultation Steering Group as part of an open and transparent process."
On other horse welfare issues, the BHA was forced to call an emergency meeting in July with the Horse Welfare Board and other leaders in the sport to discuss the content of a BBC Panorama documentary which purported to show horses being slaughtered in breach of industry rules.