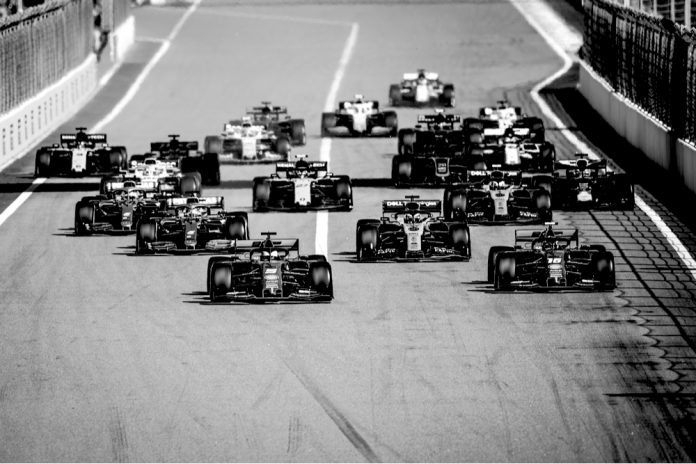 Formula One has announced that its Russian Grand Prix is cancelled due to the current conflict in Ukraine, whilst other sports organisations begin to withdraw their events in the country.
In a statement, the organisation said: "The FIA Formula One World Championship visits countries all over the world with a positive vision to unite people, bringing nations together.
We are watching the developments in Ukraine with sadness and shock and hope for a swift and peaceful resolution to the present situation.
"On Thursday evening Formula 1, the FIA, and the teams discussed the position of our sport, and the conclusion is, including the view of all relevant stakeholders, that it is impossible to hold the Russian Grand Prix in the current circumstances."
As sports continue to be affected by the ongoing developments in the country, it has also been revealed that the 20/2122 Champions League final will be played in Paris after Russia was stripped of the match.
Following the nation's invasion of Ukraine, the European football governing body has made the decision for the tournament finale to now be held at the Stade de France in Paris.
The final of the club competition was due to be played on 28 May in St Petersburg, but UEFA has now confirmed, in a meeting last week, that the match will not be held at the Gazprom Arena.
UEFA expressed appreciation to French Republic President, Emmanuel Macron, for his personal support for the move. On its website, the organisation added: "Together with the French government, UEFA will fully support multi-stakeholder efforts to ensure the provision of rescue for football players and their families in Ukraine who face dire human suffering, destruction and displacement.
Moreover, Ski organisation FIS has also decided that – for safety purposes and to maintain the integrity of the World Cup – that all remaining World Cup events scheduled to take place in Russia until the end of the 2021-22 season will be cancelled or moved to another location.
There are currently some participants already on site at the two World Cup events that were planned for this weekend, and FIS has claimed that it is 'working closely with the involved stakeholders to ensure their quick return back home'.