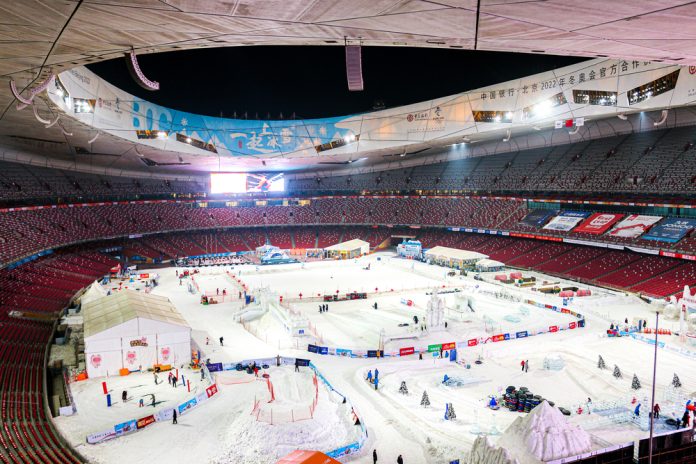 Football was the cause of most alerts in the Global Lottery Monitoring System's (GLMS) Q1 report, whilst the body also highlighted its sporting integrity operational efforts.
Overall, football accounted for the single largest number of alerts at 176, followed by basketball at 57, ice hockey at 35, esports at 23, tennis at six and volleyball at three, with most alerts for each sport originating in Europe.
This is an ongoing trend in GLMS reports, with the organisation identifying football as the main source of betting alerts in previous updates, with most alerts consistently coming from the European continent. 
Looking back at operational highlights during the quarter, GLMS pointed to its cooperation with sporting authorities other integrity monitoring operators to prevent match-fixing and corruption at the Africa Cup of Nations (AFCON) and Beijing Winter Olympics.
During the Winter Games, the group worked alongside the International Olympic Committee (IOC), Sportradar and the International Betting Integrity Association (IBIA) to coordinate integrity and safeguarding measures.
The IOC and GLMS are observers to the statutory Committee of the International Convention on the Manipulation of Sports Competitions, (Macolin Convention), and during the Games worked to leverage the agreement to develop synergies between the lottery and sporting sectors.
Commenting in GLMS' latest report, President Ludovico Calvi said: "Over the past three months, GLMS monitoring activities have increased, working on events this year, together with FIFA for the African Cup (AFCON) and the IOC for the Beijing Winter Olympic Games.
"GLMS lottery members played an important role, providing real time intelligence on fairness and transparency for each sports competition.
"Our local lottery members in Morocco and China played a strategic role supporting our entire membership and were supported by our General Secretariat, and our Integrity Hubs in Hong Kong, Denmark, and Canada."
Of these 300 alerts from January to March 2022, 243 were sent out prior to the start of a fixture, with a further 12 based on in-play odds changes and 45 triggered after the end of a match.
Only 14 were classified as 'red alerts', however – triggered by suspicious odds changes, member information, rumours of match fixing from a named source and the volume or pattern on the Betfair Exchange – whilst the bulk (185) were green alerts and 65 were yellow.
Geographically, Europe accounted for the vast majority of alerts at 170, followed by Asia (61), South America (36), Africa (22), North America (9) and Australia (1).
Luca Esposito Poleo, GLMS General Secretary, said: "Over the past two years throughout the global pandemic, GLMS has noted an increase in suspicious betting activity around the world, which culminated in a rise of over 20% in 2021. The highest occurrence was in Europe, followed by Asia, South America, North America and Africa."
"The work of GLMS is invaluable in monitoring and sharing intelligence on irregularities in sports competitions, providing education and capacity building opportunities to industry stakeholders, and resources to members on policy and its code of conduct on sports betting, in line with the Council of Europe Convention against manipulation of sport competitions."