Newcastle United has reached a front-of-shirt sponsorship agreement with an unnamed company from the Middle East, according to reports.
The Times has claimed that the new deal is worth around £25m a year with a company from a Middle Eastern country, although it is not believed that the firm is from Saudi Arabia, where Newcastle's Public Investment Fund (PIF) owners are located.
Fun88's agreement with Newcastle predated the widely reported £305m takeover back in October 2021, but the club then struck an agreement with the betting company last year to end its front-of-shirt sponsorship two years early.
Furthermore, The Times has also gathered that the new agreement with a Middle Eastern business will fall in line with the Premier League's 'fair market value'.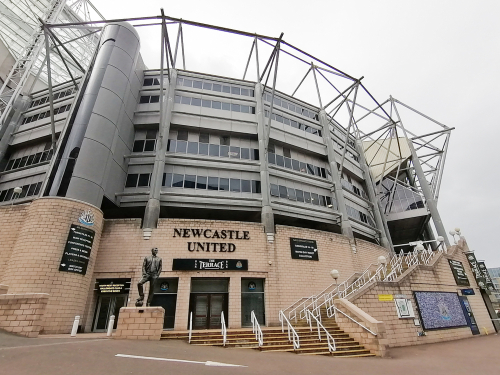 This regulation was introduced at the end of 2021 to counter any commercial dealings the club was involved in after Saudi Arabia's PIF took an 80% holding.
The news follows the recent decision made by the English top-flight to ban the front-of-shirt gambling sponsors from the 2026/27 season. Newcastle is one of eight clubs this season to currently hold a front-of-shirt sponsorship deal with a betting firm.
Last week, in the much-awaited release of the Gambling Act White Paper Review, DCMS explained that sporting bodies must now ensure a 'responsible approach' is taken to gambling sponsorship through the adoption of a new Code of Conduct – which will soon be common to all sports.
For individual sports, it advised that sports governing bodies are best placed to drive up standards in gambling sponsorship, recognising their specific context and responsibility to their fans.
Newcastle currently sit third in the Premier League, winning four out of their last five games and being six points clear of fifth-placed Liverpool with a game in-hand.