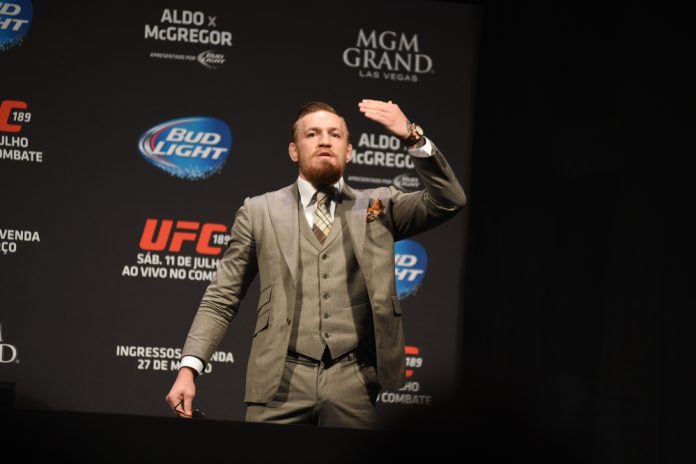 Conor McGregor has been announced as an Ambassador for Tiger.Trade – a Swiss-regulated retail trading firm.
The UFC featherweight and lightweight double-champion aims to drive awareness for the brand as the company expands its fintech solutions aimed at seasoned professionals and casual retail customers.
"Trading has never been more accessible, creating opportunities for everyone which previously didn't exist," said McGregor in a statement. "Tiger.Trade came up with an ingenious solution to help users roll into the world of trading.
"I'm always looking for partners and collaborators who represent the cutting-edge technology, the latest and greatest in what they do.
"When it comes to global finance, you need a winner's mindset and Tiger.Trade has just that. It's about rising to a challenge. They are real tigers, and I'm thrilled to work with them."
The 34-year-old Irish mixed martial artist joins the firm as it aims to expand to new international markets.
Viktor Mangazeev, Founder of Tiger.Trade, added: "Conor McGregor is exactly the person we want in our corner as we strive to lift our worldwide customers to new heights.
"Trading, particularly on bear markets as the global economy experiences shock waves and bouts of extreme volatility, requires dedication, passion, and courage – all the qualities of this international MMA icon."
As Tiger.Trade onboards more traders at several different levels, the company has outlined its hopes for McGregor's reach to drive awareness about its offerings.