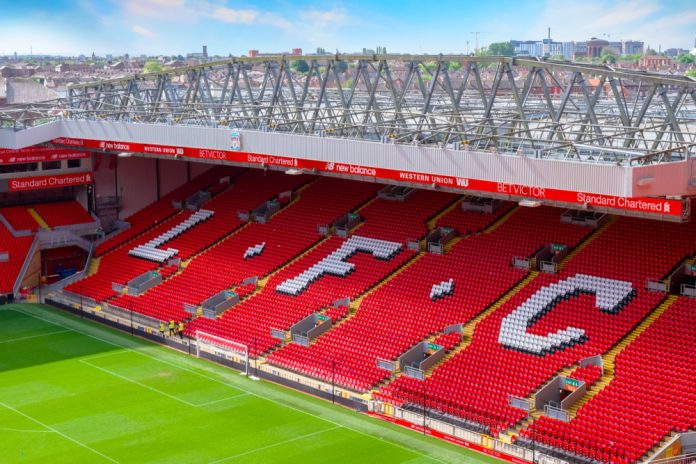 Fenway Sports Group (FSG) are inviting offers for the sale of Liverpool FC, The Athletic's David Ornstein has revealed.
The organisation has been in charge of the Premier League club since 2010, paying £300m to former owners George Gillett and Tom Hicks. In this time the Reds have won eight trophies.
A public statement from FSG, which does noy explicitly say the club is up for sale unlike the private source, read: "There have been a number of recent changes of ownership and rumours of changes in ownership at EPL clubs and inevitably we are asked regularly about Fenway Sports Group's ownership in Liverpool.
"FSG has frequently received expressions of interest from third parties seeking to become shareholders in Liverpool.
"FSG has said before that under the right terms and conditions we would consider new shareholders if it was in the best interests of Liverpool as a club. FSG remains fully committed to the success of Liverpool, both on and off the pitch."
Along with the success under manager Jurgen Klopp, the football ground has a new £110m Main Stand and work continues on the £80m Anfield Road Stand, which is due to be finished by next summer.
As of May 2022, Forbes valued Liverpool at £3.89bn – but after seeing Chelsea sold to Todd Boehly for £4.25bn earlier this year, it becomes more likely that the Merseyside team would demand a matching price.
The company provoked criticism amongst fans in 2019 when it attempted to trademark the name Liverpool, and a year prior, was heavily criticised for deciding to furlough its non-playing staff.
In February, the top-flight club revealed that its pre-tax losses were cut by over £40m during the latest financial year – which also saw a 95% slump in matchday revenue.
The club posted losses of £4.8m for the year to 31 May, 2021 – a drop of £41.5m, but its media revenue rose by £64.5m to £266.1m.