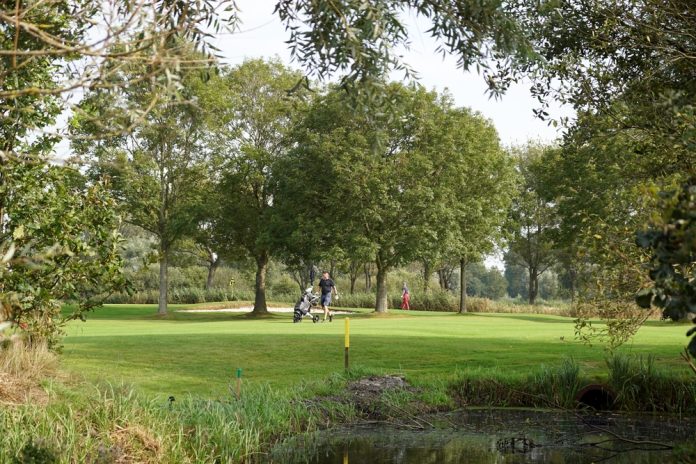 The Netherlands' Bernardus golf course has been selected to host the 2026 Solheim Cup.
Located in Cromvoirt close to Eindhoven and 's-Hertogenbosch, Bernardus opened in 2018 and was designed by renowned American golf course architect Kyle Phillips.
It has hosted the Dutch Open on the DP World Tour twice (in both 2021 and 2022), and will host it again in 2023.
Robert van der Wallen, Owner of Bernardus and Chairman of PSV Eindhoven, commented: "We are very excited to be hosting the Solheim Cup in 2026 and to partner with the Royal Dutch Golf Federation, IMG, the LET and LPGA.
"The opportunity to host such a globally significant sports event is a huge honour for our whole team.
"Experience is what we are all about at Bernardus and our preparations are already underway to ensure we play our part in providing the stage to host a best-in-class Solheim Cup experience in September 2026."
The Netherlands has over 420,000 golfers, with the sport being the fourth most popular in the country.
"I am proud that the Solheim Cup is coming to the Netherlands," said Caroline Huyskes, President of the NGF and President-Elect of the EGA. "This event contributes to the NGF strategy aimed at attracting women and rejuvenating the sport in our country.
"The fact that we have been able to bring one of the largest women's sports tournaments in the world to the Netherlands is a re­flection of our ambition and drive."
This will be the first edition run in partnership with IMG, which was appointed by the LET as the delivery partner of the European Solheim Cup for an initial commitment from 2026 through to the end of 2038.
Ross Hallett, SVP and Head of Golf, EMEA at IMG, concluded: "This is the first event of our partnership with the LET JV and in Robert and the team at Bernardus and the NGF, we believe we found the ideal partners.
"They share our vision, commitment and passion and I know the partnership will deliver success as well as continue to build the Solheim Cup for future years."