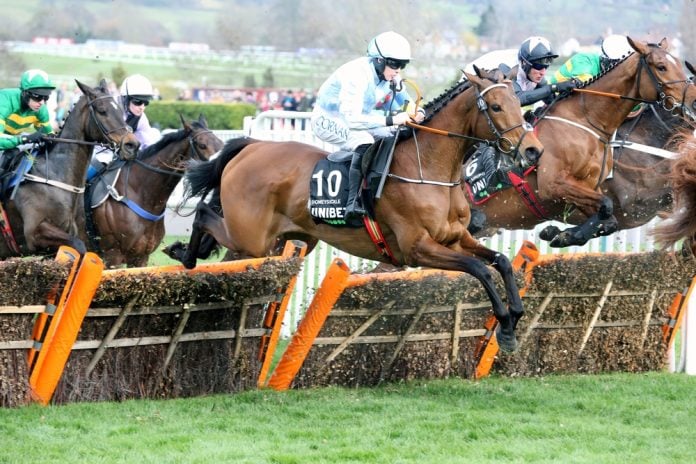 The British Horseracing Authority (BHA) has revealed that Timeform analyst David Cleary will become the first independent Ombudsman for the organisation.
Overseeing the rating appeals related to handicap races and operating independently of the BHA, the Handicapping Ombudsman will be charged with adjudicating all handicap appeals, a process formerly overseen by the Handicapping Appeals Panel.
The decision forms part of the sport's governing body's ongoing review of UK racing's commercial capacity, standards and operating structure, undertaken for the long-term benefit of all participating stakeholders.
"The BHA's handicapping team aims to treat every horse fairly and is always willing to speak with connections to explain their decision," commented BHA Chief Operating Officer, Richard Wayman.
"Most queries are resolved through this direct dialogue, but in a small number of cases this isn't possible."
The new hire will be supported by a revamped system to streamline the appeals process, using verbal rather than written evidence to help expedite decision-making.
Successful appeals will see individual horse ratings adjusted accordingly and published as normal with the weekly handicap reassessments, whilst unsuccessful appeals will see handicap prices unchanged.
A veteran reporter of UK racing, Cleary has worked with Timeform since 1983, which serves as the dedicated data collection and racehorse ratings system for UK racing.
Cleary will be supported by experienced racing analyst Ian Heitman as Deputy Handicap Ombudsman.
The Ombudsman's remit will include reviewing all aspects of the original handicapping decision and to consider representations from connections of the horse and the BHA handicapper.
Wayman continued: "In establishing an independent ombudsman, we are seeking to improve and simplify the existing appeals system, with the aim of completing reviews in a consistent and timely manner.
"I'm delighted that David and Ian have agreed to take on these new positions, and apply their knowledge and expertise to what can often be complicated handicapping decisions."
Last month, the group revealed that it is undertaking a restructure of its corporate governance.
In a bid to strengthen the long-term development of UK racing and its implementation of a new industry strategy to improve funding, BHA members approved the initiative at the EGM of the Racecourse Association (RCA) attended by all stakeholders of UK racing.