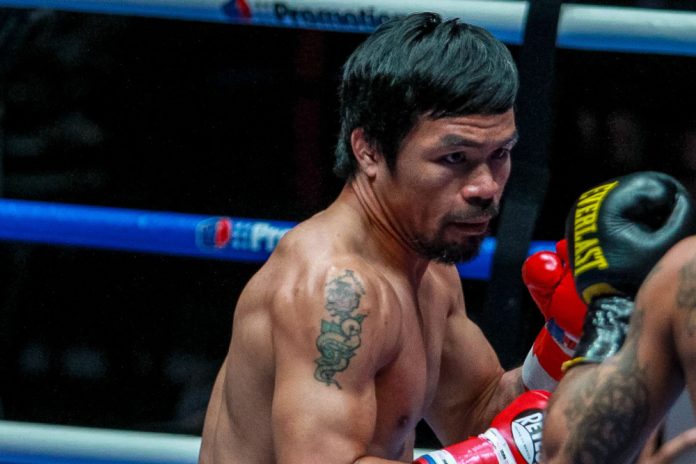 Manny Pacquiao (PacMan) is being sponsored by M88 Mansion in his six-round middleweight bout on 10 December against martial artist DK Yoo.
Prior to the fight, which is taking place at the Seoul Arena in Seoul in South Korea, the boxing legend spent a training session with the Asian online casino brand.
"Before sparring, I perform mitt work with my dedicated coaches. This is how we refine our tactics for any upcoming fights," PacMan explained during the session.
Currently a M88 Mansion brand ambassador following a deal in September, Pacquiao has 70 bouts under his belt and a decorated boxing career with 12 major world titles.
He now conducts live appearances and press conferences as well as participates in other engagements for the brand such as exhibition matches and pop-up activities throughout the continent.
After the training session, he added: "Shoutout to M88 Mansion for the great training session. Thank you for the support! See you on 10 December."
The gaming company has also previously hinted at featuring the eight-division World Champion in possible exhibition boxing matches and other engagements throughout the continent.
In recent weeks, Steven Gerrard has also joined the online gaming platform, becoming a World Cup 2022 brand ambassador.
The former midfielder and club Manager now aims to promote the operator across the Southeast Asian region and engages in several digital and promotional activities.