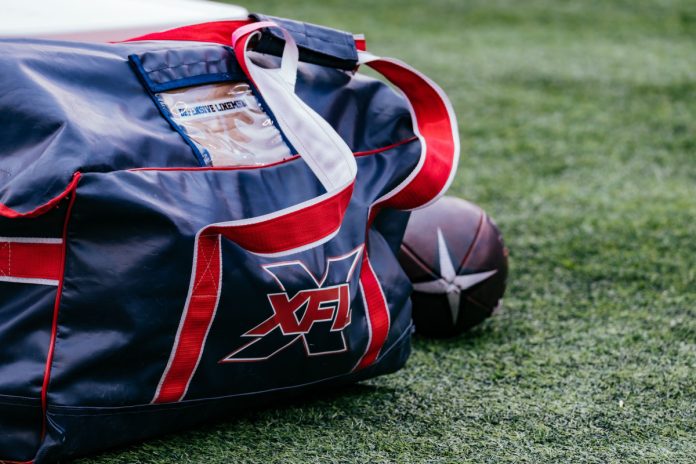 The XFL has striked up an official data distribution deal with Genius Sports which enables the latter to tap into the American football leagues exclusive data rights.
Genius Sports has also been named as the XFL's free-to-play provider to give its global network of betting and media partners the "fastest, most accurate feed of XFL data", with brands and advertisers able to access the data through the Genius Marketing Suite, an all-in-one fan engagement platform.
"For every sports league, an official data strategy that drives both new revenues and fan engagement levels is vitally important," said Sean Conroy, Executive Vice President at Genius Sports.
"We're thrilled to partner with the XFL, connecting their games with the media and betting sectors while creating meaningful fan interactions through the bespoke XFL Pick'Em solution."
The new 'XFL Pick'Em' platform will aim to drive digital fan engagement and expand its digital audience, courtesy of Genius Sports.
The free-to-play game asks fans to predict the outcome of upcoming XFL matchups, including various proposition bets related to games, players, and teams. To gamify the experience, fans are asked to bet with football tokens, creating parlays to increase their potential score and improve their ranking on the league-wide leaderboard.
Weekly winners will be eligible for a variety of prizes, including XFL Shop gift cards, and a grand prize winner will receive a trip for two to the 2023 XFL Championship Game.
"We continue to align ourselves with the best partners in the business to drive innovation and develop new ways to immerse our fans into the action of the game," added Wendy Bass, XFL Chief Business & Legal Officer.
"Genius is a leader in exploring the new frontier of next generation fan engagement. By working with Genius, we can leverage their expertise across technology and data management to make the XFL a more compelling and dynamic viewing experience for the benefit of fans, partners, and stakeholders."
The XFL makes its return 18 February with a new-look image under Dwayne 'The Rock' Johnson, who purchased the company off his old WWE boss Vince McMahon back in 2018.