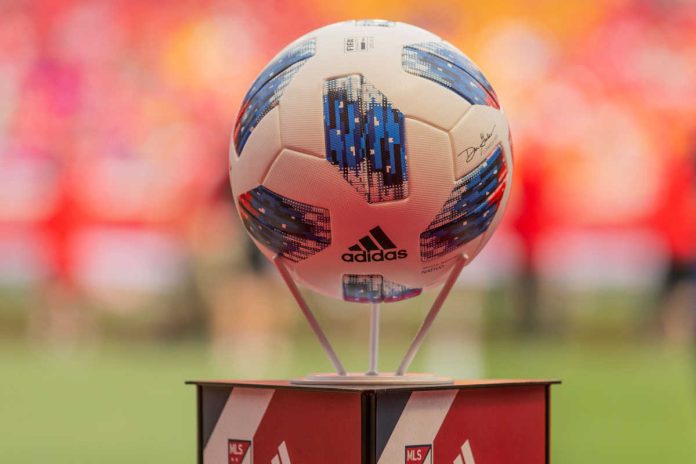 Major League Soccer (MLS) and Adidas have announced a multi-year extension of their partnership, which sees the sportswear brand continue as the soccer league's official supplier to its clubs and youth academies.
The 'multi-faceted' deal see's the two organisations continue to grow support for soccer nationwide and elevate its culture around communities. MLS and Adidas will also launch new initiatives to support future generations as the US, alongside Canada and Mexico, is set to host the FIFA World Cup in 2026.
As a founding partner of the MLS, Adidas has worked on promoting some of the league's core values on-and-off the pitch and will bolster its efforts via its work with 'MLS NEXT Pro' and 'MLS NEXT' programmes.
"We are so pleased to extend our partnership with Adidas, the leading soccer brand in the world," said MLS Commissioner, Don Garber.
"Adidas has been helping to drive the popularity of MLS and the sport of soccer in North America for generations and we look forward to working closely with them to accelerate our growth leading into and following the 2026 FIFA World Cup."
Furthermore, under the terms of the new agreement, Adidas will become a presenting partner of the MLS NEXT Golden Ball – awarded to the league's best player that season – and for the MLS NEXT Best XI of the season.
High-profile MLS clubs such as Los Angeles F.C, Atlanta F.C, and New York City F.C, as well as a host of other MLS clubs will continue to be fitted in Adidas apparel, as well as the matchday ball.
The announcement of the extension was unveiled earlier this week as part of a series of events surrounding 'MLS is Back' kickoff week.
This announcement arrives during a period of increasing popularity behind the sport of soccer in North America, as the MLS enters its 28th season this month in the lead-up to the 2026 World Cup.
"We are very proud to be extending our partnership with Major League Soccer. It is incredible to see the growth and success of the League and soccer in North America and the work that has been done," added Adidas CEO Bjørn Gulden.
"Soccer is an important part of our history and who we are at Adidas. We are committed to helping grow the game and could not be more excited as we approach the 2026 World Cup hosted by the US, Canada and Mexico."