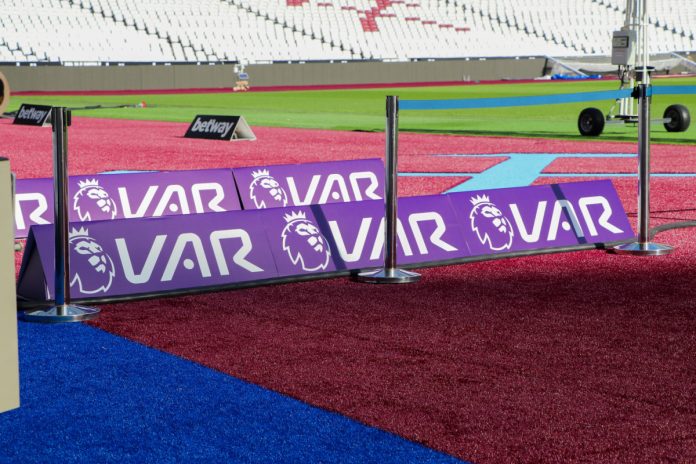 The Premier League is reportedly set to increase its live TV coverage from 200 to 270 games in a bid to acquire the best deal possible once broadcast rights negotiations begin in 2025.
From the 2024-25 season onwards, the Daily Mail reports that every Premier League Sunday fixture will be broadcasted – which may showcase rescheduled games for English Europa League competitors as they typically play on the date but are not televised. 
These proposals may cause significant changes to the time schedule of Sunday games, which currently, kick-off is at two time-slots of 2pm and 4:30pm.
Under the new proposals, there could be another time-slot saved for Europa League competing teams, which are also expected to gain £1m per Sunday fixture televised.
Additionally, the Premier League are also exploring options to increase the amount of games being televised on Friday and Monday evening time-slots, which under the current rights agreement are typically reserved for Sky Sports.
These fresh proposals are a part of the league's strategy to boost its negotiating leverage in the next round of broadcast rights dealings, which is due to open in 2025.
The Premier League's current TV rights deal – agreed in 2018 through to 2024, extended due to the COVID-19 pandemic – is worth £5bn across different broadcasters such as Sky Sports, TNT Sports and Amazon Prime.
The Daily Mail outlines that the number of TV packages available is expected to be reduced in October, with more matches to be involved in mini-packages of 20 games.
This may open the door for more streaming giants, such as Apple TV and DAZN, to place their interest in showcasing lucrative Premier League matches on their platforms, as they had previously battled to gain rights to English Football League fixtures before Sky Sports agreed a £935m deal with the English lower-tier. 
The new Premier League proposals will also have no effect over the 3pm blackout rule as the top-flight league has already made its position clear to interested broadcasters that they do not intend to agree to broadcast fixtures during the Saturday afternoon time-slot.