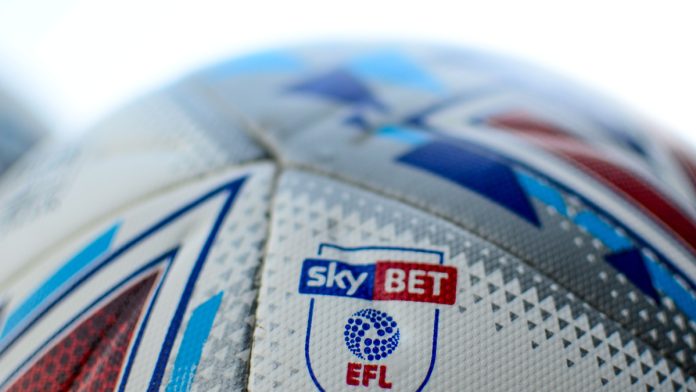 Betting operator Sky Bet has managed to secure five more years of title partnership with the English Football League (EFL).
Under the new deal, Sky Bet will continue its previous ten-year commitment until at least the 2028/29 season, during which time the sports betting firm will contribute 50% more to the EFL overall development.
More details around the contract revealed that Sky Bet will also secure £6m for a community fund held by the EFL to allocate to local communities across England and Wales.
There is also a new Memorandum of Understanding (MoU) being drafted between the entities, revolving around safer gambling and social responsibility.
Some of the clauses included in the MoU are the prevention of gambling advertising to young fans, the promotion of various safer gambling campaigns, as well as a Sky Bet-led education programme on gambling for EFL players.
Trevor Birch, EFL Chief Executive, commented: "For over a decade, Sky Bet has been a valuable partner for EFL Clubs, offering sustained investment to help Clubs navigate a volatile financial landscape and ensure fans can enjoy fantastic footballing entertainment in every corner of the country.
"We have consistently seen our partnership evolve to move with the times and, with community at the heart of the EFL, a new community investment fund is perfectly aligned and will help strengthen the partnership's commitment to social responsibility.
"The Government's recent Gambling White Paper highlighted the social responsibility measures that have accompanied our partnership with Sky Bet as being an example of good practice for the wider sports sector to learn from and we will look to deepen our commitment to the promotion of safer gambling as part of this extension.
"On behalf of our Clubs, we thank Sky Bet for its ongoing support to English football and we look forward to seeing our much-loved competition develop yet further with the additional certainty this investment provides."
In light of the recent Gambling Act Review White Paper, both the EFL and Sky Bet will work with the Government under the sports sponsorship Code of Conduct to highlight key takeaways from their partnership. Sky Bet will also retain the naming rights to the Sky Bet EFL Championship.
"I'm extremely proud of Sky Bet's ongoing partnership with the EFL and delighted to have reached today's agreement. Football is central to who we are and it's great to be able to support the game and provide investment for clubs across the Pyramid," added Steve Birch, Sky Bet Chief Commercial Officer. 
"I'm particularly delighted that we can go one step further today with the announcement of our Sky Bet EFL Community Fund, seeking to make a real difference for people across England and Wales.
"As the recent Sky Bet Play-Off Finals demonstrated, the EFL is going from strength to strength with packed grounds and millions watching games here in the UK and around the world.
"We are absolutely committed to Safer Gambling, and I'm delighted that our partnership with the EFL shows how responsible betting and gaming operators, and sporting organisations can work together to promote safer gambling and tackle the issue of gambling harm."