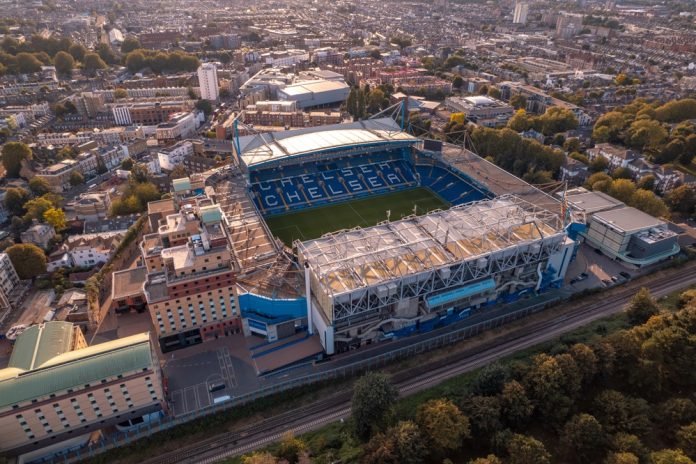 Despite agreeing to buy land near Stamford Bridge in Chelsea's £2bn efforts to overhaul the club's home ground, residents of the land are reportedly furious over the prospect of being moved out of their homes.
Chelsea's owners Clearlake Capital agreed a deal in principle with land owners of the Sir Oswald Stoll Mansion site, valued at £50m, to expand Stamford Bridge which would see 20 apartments remain on the site.
However, the deal can only go through with approval from residents of Stoll which is largely made up of retired armed forces veterans who, according to The Sun, have voiced their anger over the prospect of being removed from their homes.
Nearly 100 veterans live in the space Chelsea are interested in acquiring but in an effort to fight back against the proposals, the residents have filed an injunction to stop Stoll Charity trustees from agreeing a deal with the Premier League club.
As a result of the injunction, the development plans will be put on hold. The filing details that veterans are against the stadium plans as it would 'diminish the local community and harm residents' with a focus on the vulnerability of the residents as a majority are opposed to being moved from their homes.
This development would be seen as a key setback for co-owner Todd Boehly with the American owner making significant investment in Chelsea facilities as part of a key focus of his reign.
Chelsea's future at Stamford Bridge has also been somewhat uncertain for a long period, with the club being rumoured to be leaving the stadium, which was immediately opposed by the club's supporters trust.
Investment on the field has not yet gone the way for Chelsea under Boehly's leadership, despite the American billionaire spending over £1bn on player signings since his arrival in May 2022.
The side currently sit 14th in the Premier League with five points from a possible 18, with their solitary victory coming against newly promoted Luton Town.