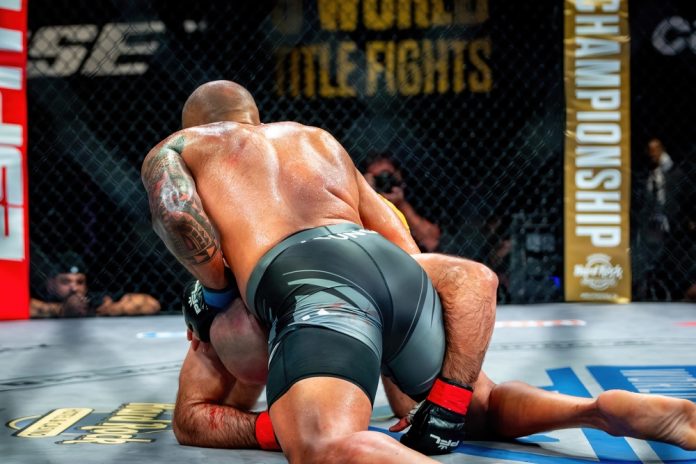 The Professional Fighters League (PFL) is confident that it can now rival the UFC as a leading international MMA promotion after completing its acquisition of Bellator this week.
Reports that the New York-based PFL had been in talks to acquire Bellator, paving the way for a full integration in 2024, first emerged in September, and in October it was further reported that the deal was close to completion.
Under PFL's plans, Bellator will become the fifth of its live franchises, sitting alongside the existing PFL League Season, PFL PPV Super Fights, PFL Challenger Series and PFL International Leagues.
This expands the PFL's output to 30 MMA events per year, and the promotion is keen to highlight the significant growth of its fighter roster via the takeover, which it states is now 'equal in stature to UFC'.
Donn Davis, PFL Founder and Chairman, said: "PFL is now a global powerhouse in MMA. Our Bellator acquisition turbocharges PFL's mission to innovate the sport and become the industry co-leader."
PFL was founded in 2017 and launched in 2018, and operates with the USP of being the only MMA promotion to function around a season-format, with a regular season, pre-season and postseason.
The following years saw successive growth for the company as it entered into a series of commercial arrangements, such as signing a Europe-facing media deal with DAZN under a joint venture agreement and later partnering with the company's DAZN Bet sportsbook brand.
Regarding its roster following the Bellator takeover, PFL noted that it now has 30% of fighters who are in the top-25 rankings in their weight classes, a status it now shares with Dana Whites' UFC which has been the dominant player in global MMA for many years.
The expanded promotion will kick off its new fight roster with a planned 2024 event, PFL Champions vs Bellator Champions, which will feature the champions in all seven-weight classes from the two respective promotions competing in a head-to-head tournament.
"The combined PFL and Bellator fighter rosters are second to none in MMA," said Peter Murray, PFL CEO. "We can't wait to bring MMA fans what they have been asking for – best vs best with the PFL Champions vs Bellator Champions Mega-Event."
Based in California, Bellator has a global presence with a particularly strong standing in Europe, something which the firm's Head of Europe, David Green, has provided Insider Sports with insights into in previous interviews.