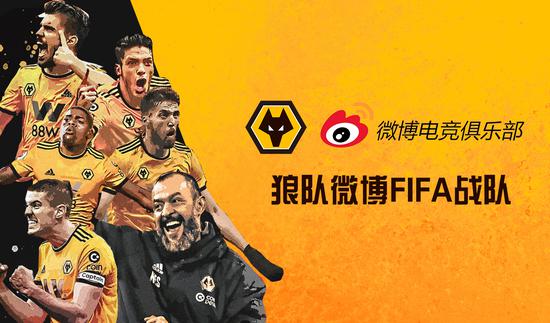 UK Premier League team Wolverhampton Wanderers F.C., alongside its esports division, have teamed up with Shanghai-based Weibo esports Club to form a new collaborative esports team in China.
The new club, Wolves Weibo esports, is set to host a signing ceremony for its players in March, and is down to compete in Chinese FIFA Online 4 Professional tournament-FIFA Online 4 Star League (FSL).
Russell Jones, Wolves Head of Marketing, said: "The esports market in China is growing at pace and we wanted to follow-on from the success of our existing esports team with a dedicated China presence.  This collaboration is very exciting as it will see us partner with a world class esports club and one of the biggest media platforms in China."
Weibo esports club is one of the most prominent teams in China, and is managed by Shanghai Jingzong Culture Media Company.
Wolves follow in the footsteps of teams such as Paris Saint-Germain (PSG) who have racked up collaborations with LGD Gaming and host a number of other esports teams. The midlands-team will be the first Premier League side to partner with a Chinese esports organisation, and it is likely that other teams will follow suit.
Guangzhuo Shi, CEO of Jingzong Culture Media Company, added: "The partnership with Wolves eSports can not only learn the standardized operation model from Wolves Football Club, but also combine the brand influence of Weibo eSports Club to form a Chinese FIFA team with a more professional business model and international vision."
With the collaboration between Wolves and Weibo eSports, the Wolves football team are due to travel to China to meet their Chinese fans this year.  As a combination of esports and football, this may become the expectation of the future of China's FIFA esports.