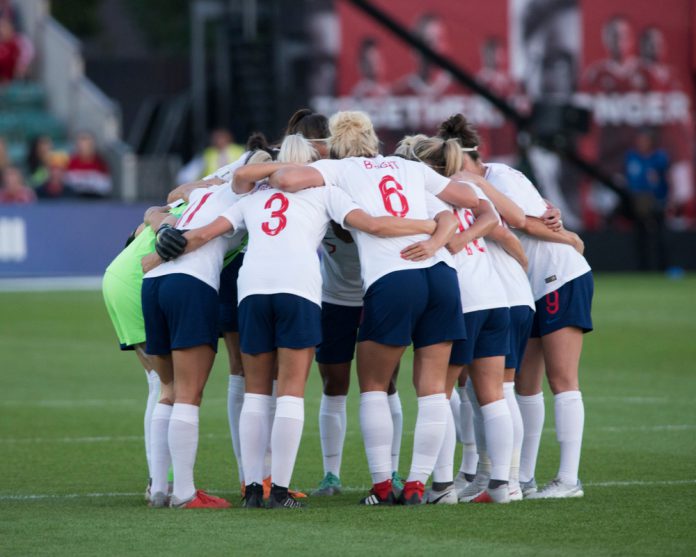 Boots UK has thrown its support behind women's football, announcing a three-year partnership with the home nations.
The link up with the UK's largest pharmacy-led health and beauty retailer, will run for the period including the upcoming 2019 FIFA Women's World Cup in France through to the 2021 UEFA Women's European Championships in England.
Aiming to place a specific emphasis on telling the stories of some of the role models represented in women's football to inspire active participation in the game from young girls and women.
During one of the most exciting periods for the women's game, the partnership marks a unique landmark for women's football across England, Scotland, Wales, Northern Ireland and the Republic of Ireland.
Mark Bullingham the recently-appointed chief executive and current chief commercial and football development officer commented: "We're delighted to be partnering with Boots as the Official Partner of the England women's team in what is a hugely exciting time for women's football.
"It's important that we partner with brands who share our passion for raising the profile of the sport and the ability to help us do so.
"I look forward to seeing us work together to make the Lionesses household names and inspiring the next generation of girls to take up the game."
Boots UK's marketing director, Helen Normoyle, added: "It's so exciting to see how women's football has evolved over the last few years.
"Boots has always had a strong heritage of supporting women. In fact, we even founded our very own women's sports team as early as 1894.
"Through our new partnership with the FA, we are excited to give these inspirational women the chance to tell their stories, to help encourage other women to experience the transformative confidence sport can bring.
"Boots believes everyone has a right to feel good. Because of that, we're huge supporters of women's football, and the incredible impact it can have on improving health and confidence.
"That's why we want to be part of elevating the women's game and are proud to be supporting the five national women's teams across Britain and Ireland for the next three years."
The deal marks the biggest commercial agreement in women's sport in Wales, the country's FA Chief Executive Jonathan Ford, explained his delight with the partnership and said: "Boots want to inspire women to be their best self and we at the FAW want to inspire women to be their best self in football and achieve their potential on and off the field, whether that's as an elite player, someone who plays for fun, a coach, referee or even wider in the game.
"We want to partner with brands who can support us in raising awareness around the women's game in Wales, to challenge perceptions and come on the journey with us to reach our ambitious target of 20k girls playing in Wales by 2024.
"It's the biggest sponsorship deal to date for women's sport in Wales – we hope that a successful partnership with Boots will highlight the benefits to brands considering sponsoring women's sport in Wales, and we can move forward to secure further investment into the women's game. Boots are paving the way for commercial brands to get behind Women's Sport in Wales."
As part of the three-year deal, Boots will have access to an extensive suite of rights including match day advertising and pitch side branding, player appearances and hospitality.